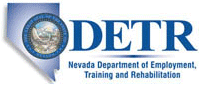 Job Information
SMG

Facility Security Guard (FT)

in

Las Vegas

,

Nevada
ASM Global ASM Global is the world's leading venue management and services company. The company was formed by the combination of AEG Facilities and SMG, global leaders in venue, event strategy, and management. The company's elite venue network spans five continents, with a portfolio of more than 300 of the world's most prestigious arenas, stadiums, convention and exhibition centers, and performing arts venues. From Aberdeen to Anchorage, and Sydney to Stockholm, its venues connect people through the unique power of live experiences.
Allegiant Stadium
Allegiant Stadium, located in Las Vegas, NV, will be the future home of the Las Vegas Raiders of the National Football League and the UNLV Rebels of the NCAA Division 1 Football Bowl Subdivision. The 65,000 seat, 1.75 million square foot, state of the art domed stadium will also host many world-class sporting and entertainment events, including the 2020 and 2021 Pac-12 Football Championship, and will serve as the annual site of the Las Vegas Bowl. The stadium will also host large trade and corporate shows, public gatherings, private events, and a robust tour program.
Job Summary
As a valuable member of the Security Services team, Facility Security Guards will be responsible for maintaining high security standards at Allegiant Stadium. Provide an industry leading 24/7 facility security operation with tact, outstanding service and provide a positive and memorable experience.
Essential Functions
Responsible for maintaining security of the interior and exterior of the building by conducting patrols of the premises on a regular basis
Greet employees, fans and guests and verify their identity in a welcoming and friendly manner
Communicate positively and professionally with co-workers and fans
Assist in emergency situations including evacuation and injury
Monitor and authorize entrance and departure of employees, visitors, and other persons
Monitor and operate the security cameras and associated equipment in the Command Center.
Conduct regular inspections of all floors and levels; rotate posts as assigned.
Write reports; report any malfunctions, misconduct or operational and safety issues.
Interview victims and witnesses; write incident reports as necessary.
Follow and adhere to policies and procedures needed to maintain security within the venue, loading dock and perimeters.
Provide customer service to all guests and employees while monitoring crowd flow and in parking areas or around the facility.
Work closely with operations staff to effectively meet visitors and programming needs while maintaining safety and security measures.
Operate magnetometers for the screening of all staff and visitors to the venue
Respond immediately to fire control center to locate, acknowledge and silence alarm.
Respond to all safety and security calls in a professional and timely manner.
Document in writing all activity, movement and repairs in appropriate log ensuring all incidents are accurately described.
Respond to calls for service, evaluate the situation, work towards a successful resolution and communicate status with management
Gather all initial and applicable information from persons involved in security or safety related incidents.
Monitor employee badge system, while employees "scan-in" to property; respond to any unauthorized individuals gain access to the facility or restricted areas.
Log vendors/visitors in and out as needed, using visitor management system
Report, document and maintain records of incidents using the incident reporting software.
Work in compliance with the provisions of the Occupational Health & Safety Act
Required Qualifications
A minimum education level of: High School Diploma or its equivalency
1-2 years of related work experience.
Friendly, diplomatic, and outgoing attitude
Must be flexible to work shifts including weekdays, weekends, overnights and occasional holidays
Prior experience in the security field monitoring a large CCTV network and a familiarity with camera operations and video retrieval.
The ability to operate access control systems, activate or deactivate card access, maintain Do Not Admit groups and communicate with other security vendors as needed.
Excellent interpersonal and communication skills
Ability to stand for a period of time, climb stairs and work in all outdoor weather conditions
Effectively perform in crises and work under pressure without the loss of composure.
Have sound judgment and exhibit maturity in decision-making.
Ability to memorize, recollect, and quickly retrieve relevant information.
Skilled at interacting effectively and calmly with angry or emotional patrons and employees during intensely aggravated circumstances.
Ability to assess and evaluate situations effectively
This position requires the ability to apply independent judgment and discretion, as well as the identification, analysis and resolution of security-related matters
Ability to identify critical issues quickly and accurately
Ability to operate radio or telephone equipment to communicate critical information to security personnel on location while following established protocols and notifying emergency services.
Familiarity with the City of Las Vegas and tourist attractions is an asset
Preferred Qualifications (if applicable):
Familiarity with the City of Las Vegas and tourist attractions is an asset
ASM Global reserves the right to change or modify the employee's job description whether orally or in writing, at any time during the employment relationship. ASM Global may require an employee to perform duties outside his/her normal description. Also, this document in no way states or implies that these are the only duties to be performed by the employee occupying this position.
ASM Global is an Equal Opportunity/Affirmative Action employer, and encourages Women, Minorities, Individuals with Disabilities, and protected Veterans to apply. We are an equal opportunity employer and all qualified applicants will receive consideration for employment without regard to race, color, religion, sex, national origin, disability status, protected veteran status, or any other characteristic protected by law.
We thank all applicants for their interest, however, only those selected for an interview will be contacted.
Equal Opportunity Employer Minorities/Women/Protected Veterans/Disabled