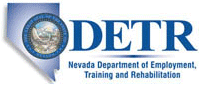 Job Information
Affinity Gaming

Financial Analyst

in

Las Vegas

,

Nevada
Financial Analyst
Location Affinity Gaming Corporate Headquarters, Las Vegas, NV
Req # 4830
# of openings 1
Apply Now
The Financial Planning & Analysis Team serves as a centralized resource to conduct financial reporting as well as an analytical group that provides insights to internal stakeholders throughout the company. As a member of the Financial Planning & Analysis Team, the Analyst is an everyday partner of multiple departments at the Corporate and Casino level, including: Finance, Marketing, Human Resources, and Property Leadership.
The Analyst tackles analytical and operational inquiries by developing thoughtful and incisive analyses and reports that inform decisions and support business needs. Results must be polished and suitable for internal and external presentation. The Analyst reports to the Manager, Financial Planning & Analysis.
Essential Duties and Responsibilities:
Assist, or lead, in the development of highly dynamic, decision-informing models designed to support a rapidly evolving business. Subject areas include but are not limited to:
Financial analysis and forecasting

Operational forecasting

Optimization of Marketing initiatives

Customer segmentation

Slot machine and table game performance

Labor modeling and optimization

Ad hoc projects and analyses

Perform research and analyses to identify and quantify market trends.

Present findings and recommendations to internal stakeholders.

Assist in developing standard reporting packages that effectively inform direct stakeholders on key business indicators.

Design and standardize reports and queries.

Assist in achieving foundational objectives, including the identification and diagnosis of key business issues, development of solutions, and timely and seamless execution.

Provide a day-to-day role in the annual budget and forecast process. Work closely with senior executives and Property Leadership for the development of business plans.

Prepare, interpret and present analysis of monthly financial results and key issues with recommendations to property leaders and senior management.

Other duties as assigned.
Education/Experience:
2-3 years of experience infinancial analysis or accounting.

Bachelor's degree in Finance, Information Sciences, Accounting, Mathematics, or a related field required.

Understanding of the casino/hospitality business, specifically in regional markets.

Strong experience with building and conducting Financial, Marketing, Labor, and ad hoc analyses. Foundational knowledge of accounting preferred.

Strong experience working with and leading project teams, with demonstrated success indicated by group interaction generating positive results.
Computer/Technical Skills:
Highly proficient in Microsoft Excel and PowerPoint, with experience building financial models.

Experience with financial reporting systems.

Experience with enterprise reporting systems, relational databases, SQL programming, or statistical analysis tools a plus.
Business and Problem Solving Skills:
Strong problem solving and analytical skills with a keen eye towards execution that drives tangible results.

Demonstrated ability to understand and anticipate business needs, develop methods for meeting those needs, and deliver actionable results in a concise manner.

Fast learner of business models, programs, concepts and architectures.

'Can-Do' attitude with willingness to develop foundational understandings and solutions.

Able to maintain a consistently high level of objectivity.
Quick Learner:
Enthusiastic to apply aptitude to new learning experiences.

Approaches challenges as learning opportunities, not obstacles to success.
Communication:
Strong verbal and written communication skills.

Able to translate simple inquiries into complex analyses that are translated back into simple and straightforward results.

Comfortable presenting internally as needed.
Leadership:
Self-starter who is also capable of collaborating and playing a specific role within teams.

Comfortable delivering solutions with limited direction and supervision while working in a complex and rapidly evolving business environment.
LICENSES, CERTIFICATIONS OR REGISTRATIONS:
OTHER PROPERTY SPECIFIC DETAILS:
EMPLOYEE BENEFITS INCLUDE:
Health, Dental, Vision, 401K, PTO, Employee Discount Network, Meals, Celebrations, Awards and more....
DISCLAIMER:
Affinity Gaming is an E-Verify employer

Additional information regarding E-Verify can be found at http://www.uscis.gov/e-verify
This job posting is intended to describe the general nature of this position. It is not intended to be an exhaustive list of all responsibilities, duties and skills required.Employee benefits may vary by location, position, length of service and employment status. Final candidates will be required to complete a drug test and background check. Many positions will require a state gaming license. Affinity Gaming is an equal opportunity employer. All qualified applicants will receive consideration for employment without regard to race, national origin, gender, age, religion, disability, sexual orientation, veteran status, or marital status.