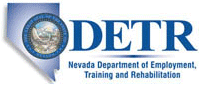 Job Information
Wyndham Destinations

Frontline Sales Representative - Worldmark S. Las Vegas Blvd, Las Vegas

in

Las Vegas

,

Nevada
Job description
Wyndham Destinations is seeking "Sales Representatives" who have the desire to sell dreams and live one too! Sell face-to-face to customers that are brought in by our Marketing Department for you talk to! There is no cold-calling or out of pocket expense required by you. Sales Representatives for Wyndham Destinations help us drive sales & marketing efficiencies by acquiring new owners. We are the industry leader with the vision, passion and ability to develop our associates.
Why work for Wyndham?
At Wyndham we change people's lives every day, helping them to improve their quality of life by showing them how they can go on great vacations and spend quality of time with their loved ones.
A Day in the Life
Every day as a Sales Representative for Wyndham Destinations you provide your guest with the fantastic opportunity to have the vacations of their dreams, helping them create memories with their families that will last a lifetime. When you help our guests become owners, they leave with a flexible vacation ownership product that enables them to access the world's largest vacation ownership network.
Compensation & Benefits
With one of the highest uncapped commission & bonus structures in the industry, our top sales professionals enjoy annual incomes (first year expectations are six figures) that others dream about. We provide weekly paychecks with the opportunity to earn monthly bonuses.
Our benefits for full-time employees start the first of the month after date of hire. Benefits include medical, dental, vision, life, disability, 401k plan with company match, tuition and numerous employee discounts, including discounts to stay at our resorts for you, your family and your friends. President's Club trips are alive and well at Wyndham. President's Club winners went to the Cayman Islands this year. Wyndham not only paid for the entire trip, they even provided winners with bonus gifts every night that they were there!
Training & Development
At Wyndham Destinations our success is dependent on your success and we go the extra mile to ensure you are prepared to be successful for the long term. All newly hired sales professionals must successfully complete a training module that is the most respected in the industry. Your training does not stop there! We have ongoing training at each location to ensure your success.
Skills Required
Let us help you make the most of your personality in a fun and inviting environment. Our top associates share a passion for winning, a healthy team spirit, and desire to improve the world one vacation at a time. The successful sales representatives sell with passion, have self-discipline, practice listening skills, show mastery of the sales process, and focus on individual & team goals.
Our Organization & Culture
Our "core values" say a lot about who we are - to act with integrity, to respect everyone, everywhere, to provide individual opportunity and accountability, to improve our customers' lives and to support our communities. We continue to add new locations to our travel portfolio in spite of the economy.
High School diploma or equivalent

Previous sales experience preferred
Wyndham Destinations is an Equal opportunity employer. Experience in these positions/industries a plus: Realtor, loan agent, broker, real estate, mortgage broker, hotel, resort, hospitality, customer service, sales, business development, server, restaurant, tourism, timeshare, sales agent, property management, vacation ownership sales, account manager, auto, jewelry, restaurant, business development, escrow, timeshare, vacation ownership, in-house sales agent, front line sales agent, vacation counselor.
Minimum requirements necessary for this position.
· No prior sales experience required.
SKILLS AND ABILITIES: To perform this job successfully, an individual must be able to perform each essential duty satisfactorily. The requirements listed below are a representative of the knowledge, skills, and/or abilities necessary to perform these duties successfully. Reasonable accommodations may be made to enable individuals with disabilities to perform the essential functions of the position.
· Positive and enthusiastic attitude
· Excellent verbal communication skills
· Excellent active listening skills
· Able to work independently and as a team player
· Knowledge and application of sales techniques such as: building rapport, needs/values selling, negotiating, and closing the sale
· Presents oneself as a professional role model
· Problem solving
LICENSES, CERTIFICATES AND REGISTRATIONS:
· Maintain appropriate state license/certification based on state requirements
For consideration, please contact krista.farrell@wyn.com at mailto:tomeca.jones@wyn.com .
Wyndham Destinations