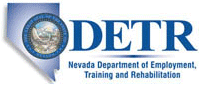 Job Information
Hilton

Hair Stylist - (PT)

in

Las Vegas

,

Nevada
Hair Stylist is to provide spa treatments for guests. All treatments will be delivered in the protocols set forth by Waldorf Astoria Las Vegas standards.
Organizational Structure
The Hair Stylist reports directly to the Assistant Director of Spa and directly communicates with and services guests.
What will I be doing?
Duties and Supporting Responsibilities
·Offer the highest level of personalized service while maintaining a gracious, enthusiastic, helpful and professional attitude with all guests and colleagues.
·Create special conversations with guests which identify personal preferences in order to record in each guest's profile history.
·Maintain a daily record (via Spa Soft software) of all guest requests, reservations and confirmations for guests.
·Communicate and describe in an articulate manner the spa and salon offerings and their benefits.
·Provide consistent hair styling and conditioning treatments as directed in training classes and accepted certification practices.
·Properly care for equipment and product used throughout the salon facility.
·Understands and adheres to punctuality for salon appointments.
·Ability to compare and contrast the different services on the menu.
·Recommend and up-sell services that fit the guests' needs.
·Recommend spa and salon products that fit the guests' needs.
·Complete knowledge and understanding of all products offered.
·Handle guest questions and concerns with professionalism and courtesy.
·Respond to guest requests immediately, accurately, and appropriately.
·Understand the importance of and committed to continuing education.
·Uphold the standards of sanitation, sterilization, restocking rooms, and the pantry area.
·Maintain an understanding of the salon industry and salon philosophy (balance, relaxation, unity, and a healthy lifestyle)
·Understand that as a representative of the Spa and Salon they will maintain a healthy, fit appearance and a positive attitude.
·Maintain a clean, safe, stocked and well organized work area.
·Maintain spa appearance and cleanliness.
·Ability to work without direct supervision.
·Assist in all areas of the spa operation as directed by management
·Offer professional advice, conforming the clients' needs. He/she must be the reference for the stylists in the technical and stylistic department
·Technical consultancy for the clients
·Be responsible for their image and their working tools
·Proficient in knowledge of Hair coloring techniques, haircuts, brushings and treatment
·Perform consultancy for customers and product sales
·This job implies both internal and external relations
·Internal relations: staff members
·External relations: clients
Requirements
Mandatory
·Excellent, reading, writing and oral proficiency in the English language
·Passed the required courses and hours necessary to obtain a Nevada State Board of Cosmetology Cosmetologist license.
·Experience in administering treatments to male and female guests in a professional manner.
·Previous hair experience with upscale required
·High school diploma or equivalent required
Desirable
·Previous hair stylist experience in resort/hotel setting
·Additional training in cosmetics, aesthetics and nail therapies preferred
Each of the items listed is considered an essential function of the position. However, the duties, responsibilities and requirements presented in this job description are intended to be broad based and high level and should not be construed as an exhaustive list of all roles or responsibilities for the position. The Company reserves the right to alter the duties and responsibilities of the position.
It is Company policy to comply with the Americans with Disabilities Act, including by providing reasonable accommodations that do not constitute an undue hardship on the Company. Employees or applicants should direct requests for accommodation to Director of Human Resources.
What are we looking for?
Since being founded in 1919, Hilton has been a leader in the hospitality industry. Today, Hilton remains a beacon of innovation, quality, and success. This continued leadership is the result of our Team Members staying true to our Vision, Mission, and Values. Specifically, we look for demonstration of these Values:
Hospitality - We're passionate about delivering exceptional guest experiences.
Integrity - We do the right thing, all the time.
Leadership - We're leaders in our industry and in our communities.
Teamwork - We're team players in everything we do.
Ownership - We're the owners of our actions and decisions.
Now - We operate with a sense of urgency and discipline
In addition, we look for the demonstration of the following key attributes:
Quality
Productivity
Dependability
Customer Focus
Adaptability
What will it be like to work for Hilton?
Hilton is the leading global hospitality company, spanning the lodging sector from luxurious full-service hotels and resorts to extended-stay suites and mid-priced hotels. For nearly a century, Hilton has offered business and leisure travelers the finest in accommodations, service, amenities and value. Hilton is dedicated to continuing its tradition of providing exceptional guest experiences across its global brands . Our vision "to fill the earth with the light and warmth of hospitality" unites us as a team to create remarkable hospitality experiences around the world every day. And, our amazing Team Members are at the heart of it all!
Job: Spa, Health Club, Recreation
Title: Hair Stylist - (PT)
Location: null
Requisition ID: HOT06FWR
EOE/AA/Disabled/Veterans
Hilton