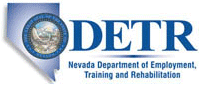 Job Information
UNIVERSITY MEDICAL CENTER OF SOUTHERN NEVADA

Health Information Management Manager

in

Las Vegas

,

Nevada
Position Summary
**EMPLOYER PAID PENSION PLAN OF 29.25% OF YOUR ANNUAL SALARY! GENEROUS BENEFITS PACKAGE!
THIS POSITION MAY CLOSE WITHOUT NOTICE ONCE A SUFFICIENT NUMBER OF QUALIFIED APPLICATIONS ARE RECEIVED.**
This position is considered AT-WILL and will serve at the pleasure of the CEO.
Position Summary:
Assists in the management of daily operations of health information management (medical records) department to include staff supervision, quality assurance, scheduling, monitoring work flow and preparing productivity reports.
Job Requirement
Education/Experience: Equivalent to five (5) years of experience in medical records management in a major hospital setting.
Licensing/Certification Requirements:
Accredited Records Technician by American Health Information Management Association, or; Registered Records Administration by American Health Information Management Association. Additional and/or Preferred Position Requirements
Bachelor's degree in Health Information Managment or closely related field
One (1) year EPIC experience
Experience managing 20 HIM FTEs or more
One (1) year experience managing in a hospital setting of 200 beds or more
Experience managing in a union environment Knowledge, Skills, Abilities, and Physical Requirements
Knowledge of: Federal, state and county laws and regulations governing the maintenance, storage and release of medical records; modern theories, principles and practices of effective supervision; budget principles and practices; principles of information management including principles of confidentiality and other patient rights; data collection and analysis techniques; personal computers and associate software applications; department and hospital safety practices and procedures; patient rights; infection control policies and practices; handling, storage, use and disposal of hazardous materials; department and hospital emergency response policies and procedures.
Skill in: Effectively supervising assigned staff; facilitating resolution of conflicts among staff; applying budget principles and practices; identifying and implementing performance standards; problem solving; utilizing personal computers for data management and information dissemination; communicating effectively with a wide variety of people from diverse socio-economic and ethnic backgrounds; establishing and maintaining effective working relationships with all personnel contacted in the course of duties; efficient, effective and safe use of equipment.
Physical Requirements and Working Conditions: Mobility to work in a typical office setting and use standard office equipment, stamina to remain seated and maintain concentration for extended periods of time; vision to read printed materials and a VDT screen, and hearing and speech to communicate effectively in-person and over the telephone. Strength and agility to exert up to 20 pounds of force occasionally and/or an eligible amount of force frequently or constantly to lift, carry, push, pull or otherwise move objects.
Reasonable accommodations may be made to enable individuals with disabilities to perform the essential functions of this classification.
MPUMCLV #LI-MH1
Salary: $68,660.80 - $109,865.60 Annually
Location: Las Vegas, NV
Job Type: Full Time
Department: HEALTH INFO MGMT/MEDICAL RECORDS - 8700
Job Number: 20-71511
Closing: Continuous
Agency: University Medical Center of Southern Nevada
Address: University Medical Center of Southern Nevada Las Vegas, Nevada, 89102
Website: http://www.umcsn.com