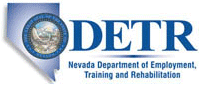 Job Information
Plaza Hotel & Casino

HOSTESS

in

Las Vegas

,

Nevada
HOSTESS
About the Organization
The Plaza Hotel and Casino redefines Downtown Las Vegas luxury and creates a perfect combination of comfort and sophistication. Anchoring the Fremont Street Experience, the Plaza has been an iconic hotel in Downtown Las Vegas for the past 40 years and a recent property reinvention has allowed the Plaza to retain its classic Las Vegas charm and embrace a new world look. Boasting real values, real people and classic fun.
Description
POSITION SUMMARY: The primary responsibility of the Host/Hostess to greet and seat guests and assist Food Servers, Bus Persons, and Food Runners, as it relates to guest contact and table information. The Host/Hostess will also be responsible for accurately handling cash register transactions and ensuring that guests are greeted cheerfully and seated in a timely manner. The Host/Hostess coordinates activities of dining room personnel, to provide fast and courteous service to patrons. Perform responsibilities in accordance with all PlayLV's Company standards, policies, and procedures.
Top 5 Specific Job Functions:
Oversee daily restaurant reservations, pre-assign seating where necessary

Communicate with Restaurant, any reservations regarding special orders, cake orders, and special requests - responsible for conveying all such information to management

Answer restaurant telephone courteously and efficiently

Escort guests to tables and assist in seating at tables; present menus and extend pleasantries

Shut down podium and forward phones to voice-loop at end of shift
Other Specific Job Functions:
Work as a team; assist with all guests' and employees' needs and inquiries

Assist Management with approvals on RFB checks

Maintain positive guest relations at all times

Resolve guest complaints, ensuring guest satisfaction

Be familiar with all Hotel services/features and local attractions/activities to respond to guest inquiries accurately

Maintain complete knowledge of scheduled daily activities and in-house groups, daily house count, table/seat/station numbers, proper table set ups, room capacity, hours of operation, price range and dress code of the restaurant

Effectively communicate with management, chefs and culinary staff in order to fulfill and address any issues or needs requested by guests and or other employees

Have a complete knowledge of all food and beverage menu items

Be aware of activities in dining room, including but not limited the service standards being used, the bussing of tables, station assignments, special functions, the presence of executives, and the availability or unavailability of particular items

Responsible for cleanliness of host/hostess stand floors, menus, and signage and special boards

Have knowledge of all methods of check tendering (cash, comp, coupon, credit cards, gift certificates etc.)

Display knowledge of all emergency procedures

Have detailed knowledge of the facility and its amenities

Monitor and maintain cleanliness, sanitation and organization of assigned work areas

Perform all other job related duties as requested
This job description in no way states or implies that these are the only duties to be performed by the employee in this position. It is not intended to give all details or a step-by-step account of the way each procedure or task is performed. The incumbent is expected to perform other duties necessary for the effective operation of the department.
Position Requirements
Required:
Must be 21 years of age or older

High school diploma or equivalent required

Minimum of one year of customer/guest service experience

Working knowledge of correct maintenance and use of equipment

Have interpersonal skills to deal effectively with all business contacts

Work varied shifts, including weekends and holidays

Able to effectively communicate in English, in both written and oral forms

Maintain a professional, neat, well-groomed appearance, with proper personal hygiene

Excellent interpersonal skills with the ability to listen effectively, and communicate in a positive manner with Team Members, guests and Management

Maintain a friendly, upbeat, outgoing, energetic personality at all times

Ability to manage several priorities simultaneously

Read, write, speak and understand English

Must be reliable and conscientious

Must be accurate and detail oriented

Must be flexible to constantly changing work environments, service positions and outlet team structures

Be able to stand on their feet for extended hours at a time

Ability to meet company's production and quality standards
Preferred:
At least year of experience as a Host/Hostess in an upscale restaurant or any customer service related field

Previous experience working in a similar resort setting
CERTIFICATES, LICENSES, REGISTRATIONS:
PlayLV Gaming is an Equal Opportunity Employer. In compliance with the Americans with Disabilities Act, PlayLV Gaming will provide reasonable accommodations to qualified individuals with disabilities and encourages both prospective and current employees to discuss potential accommodations with the employer.
Location
PLAZA HOTEL AND CASINO
EOE Statement
We are an equal employment opportunity employer. All qualified applicants will receive consideration for employment without regard to race, color, religion, gender, national origin, disability status, protected veteran status or any other characteristic protected by law.
This position is currently accepting applications.