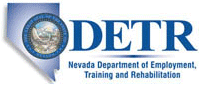 Job Information
Plaza Hotel & Casino

HOUSEKEEPING FLOOR MANAGER

in

Las Vegas

,

Nevada
HOUSEKEEPING FLOOR MANAGER
About the Organization
The Plaza Hotel and Casino redefines Downtown Las Vegas luxury and creates a perfect combination of comfort and sophistication. Anchoring the Fremont Street Experience, the Plaza has been an iconic hotel in Downtown Las Vegas for the past 40 years and a recent property reinvention has allowed the Plaza to retain its classic Las Vegas charm and embrace a new world look. Boasting real values, real people and classic fun.
Description
POSITION SUMMARY: The Housekeeping Floor Manager is dedicated to providing excellent service in order to create lasting and favorable memories. This position promotes, directs, and leads the company's core service standards and brand attributes; supports the company's initiatives and manages the operations by maintaining a positive, forward-thinking, and safe environment. All duties are performed in accordance with department and property policies, practices and procedures.
POSITION RESPONSIBILITIES/DUTIES:
Top 5 Specific Job Functions:
Supervise department functions on a shift basis for all the assigned floors and ensure all rooms and work areas are cleaned and maintained to Playlv Gaming's standards. Ensure all staff members adhere to PlayLV Gaming's and Housekeeping policies

Ensure adherence to guest services standards within established departmental policies and procedures

Provide a positive, empowering, and productive work environment through setting an example and consistency of daily work habits and standards

Maintain all departmental assets including equipment repairs and maintenance and ensure all departmental areas (FOH & BOH) are maintained, clean and organized

Instruct new hires and employees on the expectations and responsibilities for each role
Other Specific Job Functions:
Establish a good work environment that promotes teamwork, performance feedback, mutual respect, and employee satisfaction

Maintain confidentiality of department affairs

Stay current, knowledgeable, and abreast of the latest in industry equipment, technology, and techniques

Monitor the issuance of supplies for the floor. Responsible for the overall usage of products as directed by the budget

Responsible for all requests made by Front Desk, Executive Requests, etc.

Instruct employees and new hires on the products used for cleaning in accordance with Occupational Safety and Health Administration (OSHA) chemical Right to Know standards

Perform and submit the required number of room and floor inspections to the Assistant Executive Housekeeper or Director of Housekeeping

Calls-in/Enter status of all rooms, work orders, and carpets to be shampooed

Utilize proper procedures for entering/cleaning a guest room

Complete daily worksheets accurately and in a timely manner

Issue and retrieve all master keys, cell phones, and two-way radios at the beginning and end of each shift

Maintain the integrity of a guest room inspection program on a regular basis
This job description in no way states or implies that these are the only duties to be performed by the employee in this position. It is not intended to give all details or a step-by-step account of the way each procedure or task is performed. The incumbent is expected to perform other duties necessary for the effective operation of the department.
Position Requirements
EDUCATION and/or EXPERIENCE:
Required:
At least 2 years of previous management or supervisory experience

At least 1 year of customer service experience

Ability to access computer systems, extract and input information

Ability to communicate clearly and concisely

Ability to prepare written assignments on own

Working knowledge of cleaning procedures, equipment, and supplies

Working knowledge of union contracts and working environment

Working knowledge of implementation and enforcement of policies and procedures in regards to safety guidelines, proper chemical usage, and handling of BIO-HAZARD materials, injury prevention, and OSHA regulations

Strong administrative skills

Excellent customer service skills

Able to lead and mentor a team

Have interpersonal skills to deal effectively with all business contacts

Professional appearance and demeanor

Work varied shifts, including weekends and holidays

High school diploma or equivalent

Working knowledge of computer systems and microcomputer software programs such as Microsoft Word 2000, Excel, Outlook, etc.

Able to effectively communicate in English, in both written and oral forms
Preferred:
At least 1-year previous supervisory experience in a major hotel/casino resort environment

Previous Gaming-Hospitality experience

Bilingual

Previous experience working in a similar resort setting
PlayLV Gaming is an Equal Opportunity Employer. In compliance with the Americans with Disabilities Act, PlayLV Gaming will provide reasonable accommodations to qualified individuals with disabilities and encourages both prospective and current employees to discuss potential accommodations with the employer.
Location
PLAZA HOTEL AND CASINO
EOE Statement
We are an equal employment opportunity employer. All qualified applicants will receive consideration for employment without regard to race, color, religion, gender, national origin, disability status, protected veteran status or any other characteristic protected by law.
This position is currently accepting applications.