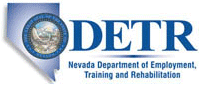 Job Information
Robert Half International

HR and Payroll Specialist

in

Las Vegas

,

Nevada
Description
If you exhibit outstanding communication skills and an eagerness to advance in your field, this opportunity may be for you. One of our Real Estate & Property clients has an opening for an HR and Payroll Specialist who will enjoy working with the Payroll and HR department and thrive in the position. This vacancy is based in the Las Vegas, Nevada area and is a full-time opportunity. Crucial tasks for the HR and Payroll Specialist role include accurately entering data, reconciling timecards, processing payroll, posting payroll journal entries, and HR generalist duties. You would need to effectively communicate and work with internal team members and outside customers.
What you get to do every single day in the HR and Payroll Specialist role:
• GL experience posting payroll journal entries
• Ability to process bi-weekly Payroll (less than 100 employees, majority are salary)
• Maintaining HR calendar, scheduling of interviews, and initial screening of candidates.
• Develop and maintain relationships with employment agencies, universities, and other recruitment sources.
• Manage onboarding and orientation of newly hired employees.
• Distribution and tracking of company property including apparel, cell phones, laptops, ID badges, etc.
• Establish and maintain personnel files in compliance with applicable legal requirements.
• Support health benefit administration including reconciliation, tracking benefits and using provider online systems for updates/changes for employees.
• Assist with reviewing and updating human resources policies and procedures, including employee handbook, ensuring continued compliance with Federal, state and local laws and regulations.
• Assist with coordination of company events (Employee Recognition, Team Lunches, Company Picnic, Holiday Party, etc).
• Accurately provides internal employee termination notices to ensure separating employee access to IT systems is discontinued.
• Completes employment verifications and unemployment documentation in an accurate and timely manner.
• Facilitate Workers Compensation Claims, FMLA, and LOA requests.
• Overall oversight of payroll related functions, processes and system interfaces.
• Monitor bi-weekly timecards to ensure employee attendance, vacation eligibility, and benefits eligibility are correct for payroll processing.
• Manage work flow to ensure all payroll transactions are processed accurately and timely.
• Strong skills using and understanding the flow of transactions in an integrated and automated payroll accounting system.
• Understand proper taxation of employer paid benefits.
• Knowledge of garnishment calculations and compliance.
• Audit, review, prepare and post payroll related journal entries to Timberline accounting system.
• Prepare and provide payroll and analytical reports as requested.
• Manage relationship with payroll service provider.
• Demonstrate confidentiality, accountability, compliance, and adherence to company policies and procedures.
• Reconcile payroll and benefits related balance sheet and expense accounts in a timely manner (i.e., weekly, monthly, or annually based on activity) and clear outstanding items promptly.
• Monitor compliance with generally accepted accounting principles and company procedures.
• Preparation of financial statements.
• Develop and maintain updated desk procedures for assigned duties.
• Assists in any other projects as determined by management.
Requirements
• Bachelor's Degree in Business Management/Human Resources or Certification in HR or related experience working in Human Resources and Payroll
• Ability to maintain a high level of confidentiality regarding sensitive situations.
• Superior interpersonal skills and time management.
• A dynamic work ethic.
• Outstanding organizational leadership skills - strong written and oral communication skills.
• Be innovative, a positive visible leader that isn't afraid to bring ideas to help strengthen the HR Dept. and our Company.
• Proficient with Microsoft Office including Office, Excel and Outlook.
• High level of interpersonal skills to handle sensitive and confidential situations and documentation.
• Attention to detail in all administrative tasks.
• Demonstrated ability to establish priorities to meet deadlines while dealing with multiple competing priorities.
• Ability to identify and resolve problems in a timely manner.
• Ability to work with minimum supervision under pressure, with a heavy workload, with interruptions, while still meeting deadlines.
• A strong sense of urgency, discretion, and confidentiality are indispensable in this position.
• Excellent time management and prioritization of multiple communication initiatives to meet established deadlines and communication schedules for time sensitive information.
• Ability to multi task.
• Highly detail-oriented and organized.
• Proactive with excellent troubleshooting, problem resolution, and follow-through skills.
• Familiarity with payroll processing programs required.
If you are interested in learning more about this opportunity, please email your resume in confidence to Kathy Beavers at kathy.beavers@roberthalf.com.
Robert Half Finance & Accounting matches skilled finance and accounting professionals in the areas of accounting, bookkeeping, finance, audit, taxation and more on a full-time basis. Our personalized approach, innovative matching technology and global network with local market expertise help you find the legal opportunities that match your skills and priorities — fast. By working with us, you have access to challenging opportunities, competitive compensation and benefits, and training to enhance your skill sets.
From philanthropy to environmental stewardship to employee programs, Robert Half is proud to have an active role in the communities in which we live and work. Our company has appeared on FORTUNE's "Most Admired Companies" list every year since 1998.
Download our mobile app to take your job search on the go!
Contact your local office at 888.490.5461 or visit www.roberthalf.com/jobs/finance to apply for this job now or find out more about other job opportunities.
All applicants applying for U.S. job openings must be authorized to work in the United States. All applicants applying for Canadian job openings must be authorized to work in Canada.
© 2020 Robert Half Finance & Accounting. An Equal Opportunity Employer M/F/Disability/Veterans.
By clicking 'Apply Now' you are agreeing to Robert Half Terms of Use.
Salary: $50,000.00 - $55,000.00 / Yearly
Location: Las Vegas, NV
Date Posted: October 13, 2020
Employment Type: Full-time
Job Reference: 03100-0011551362
Staffing Area: Full-Time Accounting u0026 Finance
Robert Half International