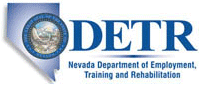 Job Information
Desert Radiologists

HR Business Partner

in

Las Vegas

,

Nevada
HR Business Partner
2020 Palomino Lane, Las Vegas, NV 89106, 2020 Palomino Lane Suite 100, Las Vegas, Nevada, United States of AmericaReq #1246
Friday, March 12, 2021
Desert Radiology is seeking a Human Resources Business Partner that willact as a business consultantto provide individual support to all teammates at the local practice. The HRBP works closely with Management in supporting day today needs and consistent collaboration with the local HR Director as well as the offsite HR Team. The ideal candidate is interested in creating, learning and thriving in a fast-paced environment.
POSITION DUTIES AND RESPONSIBILITIES
Act as a reliable point of contact between the teammates/managers and the administrative group (IT, Finance, HR, Credentialing, etc.)

Act as the point of contact for employee relations concerns

Assists in development of and recommends employee relations practices necessary to establish a positive employer-employee relationship and promote a high level of employee morale.

Anticipate local needs and take initiative to solve problems independently

Handle special projects and tasks as they arise and as directed

Ability to handle details of a highly confidential and of a critical nature

May conduct on-boarding process including benefits and will coordinate off-boarding process for exiting teammates

Maintain recognition program (milestone anniversary acrylic trophy and DR logo apparel)

May act as point of contact for out-of-office scheduling; correspondence of events/appearances/conferences

Fulfills local HR Business Partner role & may support HR needs nationwide

Drives HR Goals & Projects; ability to work independently and take ownership of a process as well as mentor junior members of the HR team

Support compliance requirements including training, audits and standard filings

Ability to analyze complex human resources and administrative problems, consider alternatives and offer innovative solutions

Contributes to the development of recognition programs, career pathing, compensation analysis & culture development initiatives.

Develops and/or coordinates employee training opportunities. Conducts employee training classes (e.g., employee orientation, benefit enrollments, etc.) as needed and/or coordinates with other staff as applicable.

Assists in Ientifying legal requirements and government regulations affecting all human resources and benefits functions; monitors the exposure of the company; directs the preparation of information requested for required for compliance.

Provides necessary and/or required written communication to management and employees regarding human resources and benefits programs/policies/procedures.

Recommends human resources programs, policies and procedures; ensures consistent administration throughout the company, identifying issues and resolving any discrepancies.

Directs the preparation of and maintenance of such reports as are necessary to carry out the functions of department; prepares periodic reports to management, as necessary or requested.

Ensures that confidentiality is maintained in the collection, maintenance, and dissemination of highly sensitive information.

Continues to develop professionally; maintains current knowledge of the human resources, benefits and payroll professions to ensure continued contributions to the company; communicates recent developments in these fields to staff and relevant personnel.

Other duties as assigned.
DESIRED PROFESSIONAL SKILLS AND EXPERIENCE
This position calls for a highly organized individual as their role will require self-direction, flexibility, and a capacity to give and receive feedback graciously. The HR Business Partner should possess the following professional qualifications and personal attributes:
Strong communication and interpersonal skills, organizational expertise, and excellent grammar/proofreading skills

Must be able to adhere to the highest degree of professional standards and strict confidentiality in matters that require discretion

Must be able to multi-task, prioritize workloads, meet deadlines, and interact effectively

Ability to deal with ambiguity and last minute requests

Proven planning, prioritizing and time management skills are required

Ability to quickly build trusting relationships, gain credibility, and partner with leaders and peers to effectively support physicians

Strong attention to detail is highly important for this position

Strong technical skills, including both PC and Mac proficiency with comprehensive knowledge of MS Office

Exemplary organizational, planning, and time management skills

Strong interpersonal, verbal, and written communication skills

A willingness to proactively seek ways to support physicians

Excellent organizational skills, attention to detail, problem solver with a demonstrated capacity to meet deadlines and prioritize effectively

Demonstrated capacity to work as part of a team, as well as independently
REQUIREMENTS
Bachelor's degree in Business, Psychology or a related field

At least 5-7 years' experience in a HR (Healthcare industry is a plus). Prior customer service experience with the ability to provide high touch (white glove) service is required.

Proficient use of Microsoft Office applications (Word, Excel, Outlook) & HR Specific software

Must be a progressive thinker with demonstrated ability to manage multiple projects/tasks from inception to completion in a changing environment
PHYSICIAL AND MENTAL DEMANDS
Assigned duties are accomplished primarily in an office setting. Must be able to maneuver around an office setting, work at a desk/work station and respond to written and oral cues.

Must have the manual dexterity to operate a computer and other necessary office equipment.

May be required to bend, reach and lift up to 25 lbs.

Availability: This is a full-time position. This position requires a flexible schedule. Incumbent must be available after hours and on an as needed basis

Local Travel may be required to other business locations and/or hospitals.
Other details
Job Family5D Support Staff – Administration

Pay TypeSalary
Apply Now
2020 Palomino Lane, Las Vegas, NV 89106, 2020 Palomino Lane Suite 100, Las Vegas, Nevada, United States of America