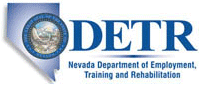 Job Information
Wyndham Destinations

In-House Sales Professional - Tropicana - Las Vegas, Nevada

in

Las Vegas

,

Nevada
In-House Sales Professional
Wyndham Destinations is the world's largest vacation ownership company with an impressive list of world-renowned destinations. We've grown and excelled by remaining true to our corporate values of integrity, accountability and exceptional customer service. It is the strong values and "Count On Me!" Service promise of being respectful, being responsive and delivering great experiences exhibited by our team that continues to set us apart from the rest.
World-class vacation destinations, amazing incentive programs, and the best sales tools in the business. Not to mention the leads are provided!
Our sales professionals focus on face to face sales presentations as they provide our guests the opportunity to purchase world class vacations. Imagine a career that allows you to be…
Part Sales Professional

Part Vacation Counselor

Part Real Estate Agent

100% Dream Broker
This position allows you to greet our owners/guests, build rapport and trust in both yourself and the company, tour our magnificent resort & amenities, and ask them to become a part of the Wyndham family by purchasing during the presentation. Our top sales professionals are passionate and driven in order to produce top results, all the while maintaining integrity.
Our marketing team pre-qualifies the guests you will speak with! No lead generation required on your part!
SKILLS AND ABILITIES:
To perform this job successfully, an individual must be able to perform each essential duty satisfactorily. The requirements listed below are a representative of the knowledge, skills, and/or abilities necessary to perform these duties successfully. Reasonable accommodations may be made to enable individuals with disabilities to perform the essential functions of the position.
Positive and enthusiastic attitude

Handles Rejection well

Excellent verbal communication skills

Excellent active listening skills

Able to work independently and as a team player

Knowledge and application of sales techniques such as: Rapport building, selling on emotion, building value in the product, and closing the sale

Professional appearance

Quick thinking and problem solving skills
BENEFITS AND COMPENSATION:
An awesome benefits package in less than 31 days!! This includes your choice of comprehensive health plans (medical, dental, vision, life, AD&D, short & long term disability, etc.) 401K plan with 100% match up to first 6% (fully vested after 1 year), tuition reimbursement, attraction discounts, travel discounts, plus much more!!

Extra Incentive Pay when you recruit a talented individual to come work for us in sales!
WORK-LIFE BALANCE:
We provide our associates extra incentives to use our vacation ownership portfolio for personal travel

Consistent Schedule with consecutive days off each week
TRAINING AND DEVELOPMENT:
Wyndham offers a comprehensive PAID SALES TRAINING program which is known as the best in the industry!

After a week of intense classroom training… you are ready to hit the floor! You will continue to receive follow-up training to further enhance your skills.
EDUCATION AND/OR EXPERIENCE
At least 2 years timeshare sales experience
High School Diploma or GED required
Wyndham Destinations