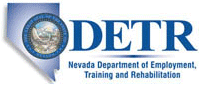 Job Information
Keolis Transit

Lead Payroll Specialist

in

Las Vegas

,

Nevada
KEOLIS is hiring a Lead Payroll Specialist for our Las Vegas, NV location. Come grow your career with us!
Role Title
Lead Payroll Specialist
Manager
Regional Controller
Manager-once-Removed
General Manager
Location
Las Vegas, NV
Role Purpose:
The Lead Payroll Specialist is responsible for reviewing, processing and identifying all payroll control, operating procedures and performance management indexes. The position is responsible for facilitating and recommending solutions to problems relating to late processing of payroll resulting in incorrect payment of wages. Work is performed as a part of a quality assurance program within Payroll to ensure consistent accuracy at a high level when calculating and entering time into the Time/Attendance Systems. The position has the responsibility and authority to review prospective employee data, analyze and evaluate employee pay records within the personnel/payroll systems. To ensure compliance with policies and procedures. This position also serves as the primary point of contacts with employees raising issues relating to pay discrepancies. This position requires professional, technical, administrative, analytical and confidential work of a complex nature.
Skills
Knowledge and Experience
Data input of biweekly pay information into computer systems on a daily basis in an accurate, efficient and timely manner

Verify timekeeping records and consult employees about any discrepancies

Updates payroll records by entering changes in exemptions and checking/savings deductions

Poll electronic time clocks (DCS time software) and review the downloaded information for completeness and accuracy.

Create ADP reports and calculate differential pay

Responsible for creating reports and enter accurate Holiday pay

Process involuntary deductions such as levies and garnishments

Sort and distribute checks to departments and employees

Prepares special reports for management

Maintains payroll and related records recording the accumulation and use of vacations, PTO, sick days, and miscellaneous leaves of absence.

Contact various department supervisors for any missed times.

Resolves payroll discrepancies by collecting and analyzing information.

Provides payroll information by answering questions and requests.

Maintains payroll operations by following policies and procedures; reporting needed changes.

Maintains employee confidence and protects payroll operations by keeping information confidential.

Other duties as assigned

Four (4) years of progressively responsible experience in payroll administration, project management, data analysis using manual and automated financial systems and quality assurance controls.

Must have intermediate proficiency in Microsoft Office Suite, with a high level proficiency in Excel

ADP and UltiPro experience preferred

Basic math knowledge is a must

Accurate ten key speed is also a must

Must have high level of attention to details

Must have the ability to download and analyze various payroll reports

Must have effective communication skills, both written and oral

Experience with clearly presenting findings and recommendations to employees and management required

Excellent time management skills with ability to prioritize in a fast paced environment to meet payroll deadlines

Able to work flexible hours to meet the needs of the business

Must maintain confidentiality and safeguarding of sensitive material

Delivery of excellent customer service to fellow employees that have payroll questions and concerns

Demonstrated ability to work effectively in a diverse environment
Key Accountabilities
Strategy & Governance
Ability to communicate effectively and maintain highest level of company standards
Business Processes
Oversee and direct all payroll processing and procedures

Develop systems to process payroll account transactions

Ensure compliance with applicable laws and payroll tax obligations

Assist with the company-wide transition to new payroll providers

High level of expected collaboration with Human Resources

Maintain accurate records and prepare reports

Resolve issues and answer payroll-related questions

Manages and tracks all PTO by location
Reporting
Accrued payroll and Accrued vacation/PTO reporting

Ad hoc requests
Additional Statements
Drug and alcohol screening: Employment contingent upon passing pre-employment drug and alcohol screen. Also, contingent upon receiving a favorable background check. Must pass a physical examination.
Safety commitment: Safety is a way of life at Keolis. By placing safety first, we ensure the wellbeing of our employees, customers, and communities. Together we can become the most successful transportation company in the world.
Environmental commitment: Keolis is committed to protecting the environment by minimizing the impact of operations to our people and the communities in which we operate.
EEO statement: Our policy is to afford Equal Employment Opportunity to qualified individuals regardless of their race, color, sex, religion, age, creed, marital status, national origin, ancestry, physical or mental disability, sexual orientation, or gender identification. We maintain a drug-free workplace and perform pre-employment substance abuse testing.
Disclaimer and closing statement: The above statements are intended to describe the general nature and level of work performed by employees assigned to this classification. They are not intended to be construed as an exhaustive list of all responsibilities, duties, and skills required of employees assigned to this job. Keolis is committed to offering our employees competitive compensation and benefits, opportunities for development and growth throughout an exciting and rewarding career, and the safest work environment possible