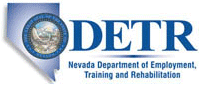 Job Information
Vail Resorts

Lift Operator - Winter Seasonal

in

Las Vegas

,

Nevada
Reach Your Peak at Vail Resorts. As a community of adventurers and discoverers, Vail Resorts delivers an experience of a lifetime to our guests and our employees. Our team is made whole by the brave, passionate individuals who ambitiously push boundaries and challenge the status quo. Whether you're looking for seasonal work or the career of a lifetime, join us today to reach your peak.
The Kirkwood Mountain Resort Lift Operators are searching for hard working, dedicated skiers and riders to join them for the winter season!
Job Summary: As a lift operator you are responsible for the safety of our guests while they are loading, riding, and unloading our chairlifts. You will spend your winter in an outdoor office with a stunning mountain setting. Operating a chair lift at Kirkwood is a high paced job that will keep you active all day. We sculpt snow, guide our guests to some of the finest terrain near Tahoe and copilot a multimillion dollar machine in every type of weather mother-nature can throw at us.
Kirkwood is a unique mountain. 58% of our 2,300 acres is advanced/expert terrain. We are ranked in the top 10 snowiest places on earth. Due to the amount of precipitation we receive, being a lift operator at Kirkwood can be more physically demanding than other resorts. We work hard but we also shred hard. Passion is an essential competency for our leaders. It is one of our highest priorities to ensure you are getting the most out of your job and are able to ski or ride every day. Apply today! But first, check out how remote our location is, watch some videos, look at our trail map, then read the requirements below.
Responsibilities include, but are not limited to:
Monitor the operations of the lift continually and notify the appropriate personnel of any problems or unusual conditions.

Perform maintenance checks, line inspections, and document dispatch clearance times with state inspected logs.

Use a variety of tools to sweep seats, shovel snow, and grade surface areas around the loading zone. Maintain a safe work area, i.e. ramp heights, tools stored, mazes set up etc.

Set up rope and pole mazes using drills and fence post pounders. Install mesh fencing and ANSI signage.

Identify and group appropriate number of guests in an efficient and effective manner.

Welcome and greet guests as they enter line queues, assist as needed, make eye contact, listen to and respond appropriately to every guest's needs and/or questions, in person, outside of the lift building.

Master the repetitive motion of holding the chair as guests sit down.

Physically assist children and handicapped skiers onto chairlifts.

Follow and perform all company and departmental procedures, i.e. puntuality, attendance, dress and grooming standards, etc.

Abide by operational procedures, i.e. opening procedures, downloading procedures, last carrier protocol, etc.

Adhere to ski/ride policies, i.e. Responsibility Code, designated trails, skiing/riding on and off the clock etc.
Requirements:
At least 18 years old at beginning of employment. High school diploma or equivalent.

Ability to read, write, and speak English .

Comfortable with seeing/hearing/feeling explosions used for avalanche mitigation.

Be able to lift 50 lbs., climb, balance, stoop, kneel, crouch, crawl, stand, walk, push, pull, grasp, feel, hear, see, repetitive motions. Must be able to adhere to an early morning starting time .

Be able to work up to 10 hours in all winter weather conditions at altitude (7800' - 9800').

Ski or snowboard at an Intermediate level (If not you will be assigned to lifts that do not require you to ski or ride to get to your work station. There are limited positions) - Preferred

Provide your own ski or ride gear - Preferred. We supply a uniform, gloves, and helmet for use while working.
Benefits Include:
Free ski passes for employees and dependents

Discount lift tickets for friends and family

Free ski lessons

Discounted lodging, food, gear and mountain shuttles

Discounted bike haul & golf

Medical, Dental, & Vision plans (full-time positions)

Excellent training & professional development

Carpool cash incentives
Schedule: Nov. - April. Holidays and weekends are required. 40-45+hr/week. 7:20am-4:45pm 5 days a week. Part-time shifts are available too.
Kirkwood is for those that embrace the big mountain lifestyle and are as passionate about skiing and riding as they are about creating amazing experiences for our guests. Magical, raw, expansive and remote…Kirkwood is the stuff of legend. We're famous for legendary snowfall, challenging inbounds terrain, backcountry guided tours and premier avalanche education programs. Those that come here come for an adventure unique to Kirkwood! Join our close-knit team working at one of the most stunning alpine resorts in the country. www.vailresortscareers.com
No transportation? Don't want to make the drive? No problem! We have an employee shuttle that runs EVERYDAY from South Lake Tahoe to Kirkwood, free of cost! We encourage all employees who don't want to make the commute themselves to jump on the shuttle, sit back and relax, on their way to work! If you would prefer to drive AND want to make some extra cash, you will definitely want to participate in our Employee Carpool Program! Make up to $25.00 a DAY just for driving your fellow employees to work!
Vail Resorts is an equal opportunity employer. Qualified applicants will receive consideration for employment without regard to race, color, religion, sex, national origin, sexual orientation, gender identity, disability, protected veteran status or any other status protected by applicable law.
Requisition ID 245491
Vail Resorts