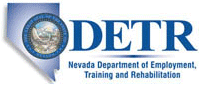 Job Information
Cracker Barrel

Manager, Field Human Resources - West Region (Remote)

in

Las Vegas

,

Nevada
Overview
Cracker Barrel is on the search for a Human Resources pro + California employment law guru to take over as the Manager of Field Human Resources for our stores in California, Oregon, Arizona, Nevada, and Idaho. In this role, you will serve as the subject matter expert on HR policy and laws for the entire region. You will partner regularly with the Regional Vice President, District Managers, Store Managers and Field TA Managers to provide HR support.
Responsibility
• Oversees Field Human Resource issues such as policy development and interpretation, employee counseling and discipline, terminations, store management training, etc. Advises and counsels District Managers on appropriate resolving of employee relations issues. Researches and reviews employment law to ensure policy and procedure compliance. Assists district managers in communicating Human Resources policy and procedure. Communicates employment law and human resources policy through store visits, seminars, and training of managers and District Managers.
• Manages the field employment function to ensure fully staffed stores and bench strength at the district level. Analyzes current policies and practices to ensure consistent application and compliance with company and federally mandated regulations. Develops, recommends, and implements new employment strategy, to affect business objectives and ensure consistent application of policy and procedure. Manages the Field Human Resources budget.
• Partner with Regional Vice Presidents to improve district manager understanding of Human Resource issues and role each plays in resolution. Facilitates employee relations and employment law training for field management. Presents seminars and assists in orientation program to educate field management regarding employment laws and policies. Educates field management with guest service issues with Title II or ADA implications. Conducts training programs to assist management personnel increase their knowledge of Human Resource issues and to become proactive in handling employee-related matters. Conducts on-site training and open door sessions for hourly field employees.
• Keeps informed of developments in areas such as wages and salaries, employee benefits, general personnel practices, and employment law.
• Conducts training sessions on staffing and retention. Assists store managers in new unit openings to achieve staffing levels set by operations for opening. Follows-up with newly hired and existing Restaurant and Retail Managers to assess job match and prevent possible resignations from issues arising in units or training.
Qualifications
• Bachelor's degree in human resources or related field or equivalent human resources experience and 4-6 years human resources generalist experience, including 2-4 years managerial experience; or equivalent combination of education and experience.
• PHR (Professional in Human Resources) or SPHR (Senior Professional in Human Resources) preferred
• Strong knowledge of employment law (FLSA, Title VII, ADA, FMLA, etc.), specifically California employment laws.
• Strong knowledge of human resources theory and practices.
• Excellent oral and written communication skills.
• Proficient computer skills.
• Strong organizational and prioritizing skills.
• Excellent interpersonal skills.
• Strong analytical and decision-making skills.
• Budget planning and management.
• Strong leadership and supervisory skills.
• Must be comfortable with 60+% travel.
NOTE: Racism, either overt or perpetuated through unconscious bias, has no place at Cracker Barrel Old Country Store, and both our Mission and People Promise are firmly rooted in the principle of valuing what everyone brings to the table. Our employees work hard to ensure that our brand, which is grounded in genuine hospitality and nostalgia, represents only what is good about those things. While our décor and food may harken back to earlier times, our inclusive culture and beliefs about equality and diversity do not.
Take the Next Step
Connect With Us!
In compliance with federal and state equal employment opportunity laws, qualified applicants are considered for all positions without regard to race, color, religion, sex, sexual orientation, genetic information, national origin, age, marital status, medical condition, disability or any other class expressly protected by law. Qualified applicants are considered for employment according to the laws of the respective state of employment. If you feel this policy has been violated, you may report such instances to the Employee Relations Department online ( http://www.crackerbarrel.com/contact-us/employee/ ) or toll free at 1 800-333-9566.
Cracker Barrel does not unlawfully discriminate in hiring. If you are interested in applying for a position and need a reasonable accommodation during the application process, please contact (1-800-333-9566) so that we can work with you to reasonably accommodate you. Note that individuals who have any hearing impairment will be reasonably accommodated in the application process.
Location 8350 Dean Martin Drive
Category Home Office
Address Interstate 15 Blue Diamond Rd
City/State US-NV-Las Vegas
Location : Postal Code 89139
Cracker Barrel