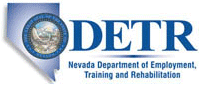 Job Information
HCA, Hospital Corporation of America

Manager Medical ICU

in

Las Vegas

,

Nevada
_About HCA_ HCA is the nation's leading provider of healthcare services, a company comprised of locally managed facilities that includes 166 hospitals and 114 outpatient centers in 20 states and England. At its founding in 1968, Nashville-based HCA was one of the nation's first hospital companies.
Are you looking for a company that places integrity over their bottom line? Here at HCA, our everyday decisions are founded on compassion. Apply today and join a team that is dedicated to serving others in need.
You contribute to our success. Every role has an impact on our patients' lives and you have the opportunity to make a difference. We are looking for dedicated professionals like you to be part of ourMedical ICUteam. Join us in our efforts to better our community!
_Benefits_ At HCA, you have options. You can choose from a variety of benefits to create a customizable plan. You will have the ability to enroll in several medical coverage plans including vision and dental. You can even select additional a la carte benefits to meet all your needs. Enroll in our Employee Stock Purchase Plan (ESPP), 401k, flex spending accounts for medical childcare needs, and participate in our tuition reimbursement.
_Position Summary_ The Manager ensures high quality, patient-centered care through oversight of the overall daily function and staffing of the unit/department. The Manager monitors and evaluates the provision of nursing care in accordance with established policies/procedures and holds staff accountable for quality and clinical outcomes in support of facility objectives.
This position reports to:Director of Critical Care * * _HCA Far West_ As part of a strong network of hospitals throughout California and Nevada, HCA Far West is committed to supporting its healthcare professionals and ensuring their growth. Our exclusive and specialty medical services in nine hospitals and six surgical centers throughout two states, provides a full spectrum of primary, acute, tertiary and chronic care for our patients. Our specialized care areas focus on advancing the science of medicine while providing high quality, life-saving technology and patient-focused care.
MountainView Hospital is a state-of-the-art, full-service medical facility located in the heart of Northwest Las Vegas, one of the fastest growing areas in the valley. With a staff of more than 1,440 dedicated and talented employees, as well as more than 1,200 outstanding physicians at our 408-bed facility, MountainView Hospital is recognized for high patient satisfaction and for providing quality and compassionate care to our community since 1996.
MountainView features nationally recognized programs including a top cardiovascular thoracic center, the renowned Las Vegas Institute for Robotic Surgery, an Accredited Chest Pain Center and Certified Stroke Center. Other areas of excellence include emergency care, urology and gynecological services, orthopedics, vascular care and inpatient rehabilitation unit. The hospital is a member of the respected Sunrise Health System consisting of Sunrise Hospital, Sunrise Children's Hospital, Southern Hills Hospital and several surgery and diagnostic imaging centers offering a complete range of specialized and technologically advanced services.
We are a family 270,000 strong! Our Talent Acquisition team is reviewing applications immediately. Highly qualified candidates will be promptly contacted for interviews. Submit your resume today to join our community of caring!
We are an equal opportunity employer and value diversity at our company. We do not discriminate on the basis of race, religion, color, national origin, gender, sexual orientation, age, marital status, veteran status, or disability status.
Education & Experience: * Associates Degree in Nursing or RN Diploma - Required * Bachelor's Degree in Nursing - Required * 1 years applicable experience - Required Licensure, Certifications, Training: * Currently licensed as a registered professional nurse in the state(s) of practice and/or has an active compact license, in accordance with law and regulation * Basic Life Support (BLS) * Advanced Cardiac Life Support (ACLS) * Nationally recognized nursing certification (within 12 months of hire/promotion) Knowledge, Skills, Abilities, Behaviors: * Honors our Mission and Values:Ability to build trust and act with authenticity to cultivate a culture of integrity, inclusion, and mutual respect. * Communicates with Impact:Ability to deliver information in a clear, concise, and compelling manner to effectively engage others and achieve desired results. * Attains and Leverages Strategic Relationships:Ability to develop and strengthen collaborative relationships with both internal and external stakeholders to advance the care of our patients and the growth of HCA. * Leads and Develops Others:Ability to lead others to accomplish organizational goals and objectives, to provide meaningful coaching and mentoring to increase the capabilities of individuals and teams, and to drive employee engagement. * Effective Decision Making:Ability to make timely, informed decisions that are in the best interest of our patients, employees, providers, community, and HCA.* * * Achieves Success through Change:Ability to identify opportunities for improvement and innovation, remove barriers and resistance, and enable desired behaviors. * Drives Execution and Financial Results:Ability to commit to the success and financial wellbeing of HCA by challenging others to excel and by holding themselves and others accountable for achieving results. * Service and Quality Excellence:Ability to demonstrate an uncompromising commitment to delivering exceptional care to create an unmatched value proposition for our patients. * Independent Judgment:Ability to use independent judgment and decision making in the execution of supervisory responsibilities, including when considering schedules, workload, and skill mix in assigning work; rewarding, counseling, or disciplining employees; leading and developing others; and directing employees within their responsibility.
Job: *Directors & Managers
Title: Manager Medical ICU
Location: Nevada-Las Vegas-MountainView Hospital
Requisition ID: 02270-11881