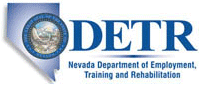 Job Information
7-Eleven

Market Manager Trainee#2099 ( Las Vegas, NV)

in

Las Vegas

,

Nevada
Overview
7-Eleven is the premier name and largest chain in the convenience retailing industry. Based in Dallas, Texas, 7-Eleven, Inc. (privately held), operates, franchises and licenses more than 7,000 stores in North America. Globally, 7-Eleven operates, franchises or licenses more than 36,000 stores in 16 countries. We are currently seeking a Market Manager for a variety of regions across the US.
Responsibilities
The Market Manager assists and counsels 7-11 Field Consultants and Store Operators (store managers and franchisees) in the daily operations of their stores with a goal to maximize sales and gross profit. The position is a key change agent in a dynamic, ever-evolving business. They will typically manage a group or 8-10 Field Consultants with responsibility for 80-120 stores. They come into a unique six month training program where they will learn all facets of the role before officially starting as a Market Manager in their assigned region. Beyond this highly visible position, career paths can go in a variety of directions around the company.
Qualifications
Some key qualifications:
Must have a minimum 5-10 years of related experience including P&L responsibility

Must have minimum BS/BA degree with an MBA preferred

Must have demonstrated experience with multi-unit management for both company ops and franchise ops: small box: 80-120 stores or big box: 15-50 stores

Must have strong experience with retail merchandising. Prefer C-Store and the foodservice industries

Must be able to relocate as needed for this role
Other key qualifications:
Excellent interpersonal skills

Commitment to developing team members

Embrace a collaborative leadership style

Demonstrated drive for results

Great PC and report development skills (e.g.: MS Office)

Travel will primarily be within the assigned region and amount to approx. 25%.

7-11 offers a competitive base and bonus program along with a comprehensive benefits package.
Remote Position – cannot be performed in Colorado
Job LocationsUS-NV-Las Vegas
Posted Date2 months ago(11/17/2020 5:43 PM)
ID2020-110372
FunctionField Operations