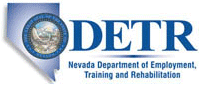 Job Information
HCA, Hospital Corporation of America

Mother Baby Charge Nurse

in

Las Vegas

,

Nevada
Do you want to be a part of a family and not just another employee? Are you looking for a work environment where diversity and inclusion thrive? Submit your application today and find out what it truly means to be a part of a team!
Department:Mother Baby (Postpartum)
Position Summary (includes but is not limited to): of patient care based upon the nursing process and in compliance with hospital policies, protocols and procedures. Maintains current competency with the nursing skills required for assigned unit/department. Demonstrates knowledge regarding Standards of Care and Standards of Practice in the area assigned. Demonstrates knowledge and skills to assess, plan, implement and evaluate care. Maintains professional and effective working relationships with all members of the health care team. Demonstrates knowledge of principles of growth and development over life span and possesses ability to assess data reflective of patient status and interpret appropriate information needed to identify patient requirements relative to his/her age specific needs.
Maintains calmness in a crisis situation and directs staff members appropriately. Provides care needed as described in department policies and procedures. Completes a competency skills checklist within 3 months of employment.
Supervisor: Nurse Manager
Responsible To: Nurse Director
HCA is dedicated to the growth and development of our colleagues. We will provide you the tools and resources you need to succeed in our organization. We are currently looking for an ambitious Mother Baby Postpartum Charge Nurse to help us reach our goals. Unlock your potential here!
We offer you an excellent total compensation package, including competitive salary, excellent benefit package and growth opportunities. We believe in our team and your ability to do excellent work with us. Your benefits include 401k, PTO medical, dental, flex spending, life, disability, tuition reimbursement, employee discount program, employee stock purchase program and student loan repayment. We would love to talk to you about this fantastic opportunity!
MountainView Hospital is a state-of-the-art, full-service medical facility located in the heart of Northwest Las Vegas, one of the fastest growing areas in the valley. With a staff of more than 1,440 dedicated and talented employees, as well as more than 1,200 outstanding physicians at our 408-bed teaching facility, MountainView Hospital is recognized for high patient satisfaction and for providing quality and compassionate care to our community since 1996.
MountainView features nationally recognized programs including a top cardiovascular thoracic center, the renowned Las Vegas Institute for Robotic Surgery, an Accredited Chest Pain Center and Certified Stroke Center. Other areas of excellence include emergency care, urology and gynecological services, orthopedics, vascular care and inpatient rehabilitation unit. The hospital is a member of the respected Sunrise Health System consisting of Sunrise Hospital, Sunrise Children's Hospital, Southern Hills Hospital and several surgery and diagnostic imaging centers offering a complete range of specialized and technologically advanced services.
Join us as we achieve our Mission Statement: MountainView Hospital is committed to the care and improvement of human life. In recognition of this commitment, we strive to deliver high quality, cost effective health care in the community we serve.
Be a part of an organization that invests in you. We are actively reviewing applications. Highly qualified candidates will be promptly contacted by our hiring managers for interviews. Submit your application and help us raise the bar in patient care!
Healthcare Corporation of America (HCA) is a community of 94,000 Registered Nurses and 38,000 active physicians. We have over 1,900 facilities ranging from hospitals, freestanding ER's, ambulatory surgery centers, and urgent care clinics. Our facility based staff continues to raise the bar in patient care. Ten HCA hospitals have been named in IBM Watson Health's top 100 best-performing hospitals based on patient satisfaction and operational data.
We are an equal opportunity employer and value diversity at our company. We do not discriminate on the basis of race, religion, color, national origin, gender, sexual orientation, age, marital status, veteran status, or disability status.
Education
Graduate of an accredited school of nursing.
License:
Current license to practice as a Registered Nurse in the state of Nevada.
*Experience: *
Minimum of 2 years RN experience.
Minimum of 2 years recent postpartum nursing experience, required.
Certifications:
Current BLS
Current S.T.A.B.L.E.
Skills:
Proficiency in newborn, maternal/child, nursing procedures and skills, including assessment required.
Job: *Nursing - Professional
Title: Mother Baby Charge Nurse
Location: Nevada-Las Vegas-MountainView Hospital
Requisition ID: 02270-12139