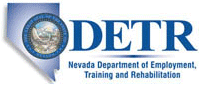 Job Information
UnitedHealth Group

Network Contract Manager - Telecommute in Multiple Locations

in

Las Vegas

,

Nevada
It's a big step forward when you realize that you've earned the trust to lead a team. Now, let's determine just how big that step can be. Take on this managerial role with UnitedHealth Group and you'll be part of a team that's reshaping how provider networks evolve and how health care works better for millions. As a manager within our network contracting team, you'll guide the development and support of Provider Networks as well as unit cost management activities through financial and network pricing modeling, analysis, and reporting. As you do, you'll discover the impact you want and the resources, backing and opportunities that you'd expect from a Fortune 7 leader.
Creating and fine-tuning provider networks helps improve access to health care for millions. It's an outstanding opportunity to have more meaning and purpose in your career. Join us. Find out how you can start doing your life's best work.(sm)
If you are located in Las Vegas NV, Colorado, Idaho or Utah, you will have the flexibility to telecommute* as you take on some tough challenges.
Primary Responsibilities:
Manage unit cost budgets, target setting, performance reporting and associated financial models

Guide development of geographically competitive, broad access, stable networks that achieve objectives for unit cost performance and trend management

Evaluate and negotiate hospital contracts in compliance with company templates, reimbursement structure standards and other key process controls

Ensure that network composition includes an appropriate distribution of providers

Provide explanations and information to others on difficult issues

Coach, provide feedback and guide others
Get ready for some significant challenge. This is an intense, fast-paced environment that can be demanding. In addition, there are some data challenges and unique problems that need to be solved related to gaps in the process.
You'll be rewarded and recognized for your performance in an environment that will challenge you and give you clear direction on what it takes to succeed in your role as well as provide development for other roles you may be interested in.
Required Qualifications:
4+ years of experience in a network management-related role, such as contracting or provider services

3+ years of experience in fee schedule development using actuarial models

3+ years of experience using financial models and analysis to negotiate rates with providers

Intermediate level of knowledge of claims processing systems and guidelines

3+ years of experience in performing network adequacy analysis

If you need to enter a work site for any reason, you will be required to screen for symptoms using the ProtectWell mobile app, Interactive Voice Response (i.e., entering your symptoms via phone system) or similar UnitedHealth Group-approved symptom screener. When in a UnitedHealth Group building, employees are required to wear a mask in common areas. In addition, employees must comply with any state and local masking orders
Preferred Qualifications:
Undergraduate degree

Contracting and negotiations experience
Careers at UnitedHealthcare Employer & Individual. We all want to make a difference with the work we do. Sometimes we're presented with an opportunity to make a difference on a scale we couldn't imagine. Here, you get that opportunity every day. As a member of one of our elite teams, you'll provide the ideas and solutions that help nearly 25 million customers live healthier lives. You'll help write the next chapter in the history of health care. And you'll find a wealth of open doors and career paths that will take you as far as you want to go. Go further. This is your life's best work.(sm)
Colorado Residents Only: The salary for Colorado residents is $64,800 to $116,000. Pay is based on several factors including but not limited to education, work experience, certifications, etc. As of the date of this posting, In addition to your salary, UHG offers the following benefits for this position, subject to applicable eligibility requirements: Health, dental, and vision plans; wellness program; flexible spending accounts; paid parking or public transportation costs; 401(k) retirement plan; employee stock purchase plan; life insurance, short-term disability insurance, and long-term disability insurance; business travel accident insurance; Employee Assistance Program; PTO; and employee-paid critical illness and accident insurance.
For more information on our Internal Job Posting Policy, click here (https://hub.uhg.com/policies/human-capital/hiring-employment/Internal-Job-Posting/208) .
*All Telecommuters will be required to adhere to UnitedHealth Group's Telecommuter Policy.
Diversity creates a healthier atmosphere: UnitedHealth Group is an Equal Employment Opportunity/Affirmative Action employer and all qualified applicants will receive consideration for employment without regard to race, color, religion, sex, age, national origin, protected veteran status, disability status, sexual orientation, gender identity or expression, marital status, genetic information, or any other characteristic protected by law.
UnitedHealth Group is a drug - free workplace. Candidates are required to pass a drug test before beginning employment.
Job Keywords: Network, Contracting, Provider, Hospital, Network Contract Manager, Telecommute, Las Vegas, NV, Nevada, CO, Colorado, ID, Idaho, UT, Utah, Telecommuting, Telecommuter, Work From Home, Work At Home, Remote
UnitedHealth Group