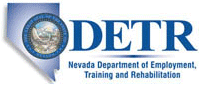 Job Information
HCA, Hospital Corporation of America

New Grad RN Internship

in

Las Vegas

,

Nevada
Do you want to be a part of a family and not just another employee? Are you looking for a work environment where diversity and inclusion thrive? Submit your application today and find out what it truly means to be a part of a team.
We are seeking new graduate RN's for our medical surgical units to ensure that we continue to provide all patients with high quality, efficient care. We are an amazing team that works hard to support each other and are seeking a phenomenal addition like you who feels patient care is as meaningful as we do. We want you to apply now!
This cohort will start on January 25, 2021.
_JOB SUMMARY_
Accelerate your nursing career by joining our Specialty Training Apprenticeship for Registered Nurses (StaRN) program! We invite new graduate registered nurses to apply for a unique opportunity to have didactic and clinical training by HealthTrust (a part of the HCA family). The number of StaRN's and units will depend on the needs of the facility with a focus on our med/surg/tele units.
The StaRN Program is primarily designed to provide the graduate nurse with the tools necessary to succeed in today's hospital environment.
StaRN will add in the graduate nurse with the transition out of the classroom setting and onto the unit by providing the following training: Didactic training:/introduces nurses to core curriculum and hospital initiatives in a classroom setting (5 to 6 weeks)/
*Simulation training*:/reinforces nursing skills learned in the didactic setting (1 week)/ *Hands on training*:/with a facility preceptor in your nursing unit (6 to 8 weeks)/
Interactive classroom lectures/discussions
• Curriculum based on evidence based practice, National Standards and HCA Healthcare Clinical Standards of Excellence
• Basic Dysrhythmia
• Meditech (EHR) hands‐on training
• Medical Surgical medication management
• TeamSTEPPS® training
• CPI – Crisis Prevention Intervention
• AIDET, SBAR, Patient Experience, Falls and more
During training, you will receive the following certifications:
B.L.S
TeamSTEPPS
CPI
Additional certifications offered based on specialty:
A.C.L.S
NIH Stroke Scale
ECG
ENPC
TNCC
PALS
Ntrinsx
NOTE: /Please remember to complete the////HealthcareSource assessment in order to move forward in the application review process. Because this survey is auto-generated at the time of your application submission in may end up in your spam or junk folder./
Facility Summary: Now celebrating more than 60 years in the community, Sunrise Hospital & Medical Center provides the most comprehensive, quality healthcare in Southern Nevada. As Las Vegas' largest acute care facility with 762 beds on campus, Sunrise provides sophisticated inpatient and outpatient services to the community.
/Sunrise Hospital & Medical Center and Sunrise Children's Hospital are dedicated to providing an unparalleled level of measurable quality in the delivery of cost-effective, integrated healthcare services that are responsive to the needs of our patients, physicians, employees, and community./
//
_NOTE:_Please make sure that you complete the online survey to avoid delays. * * Qualifications: * Graduate of an Accredited School of Nursing, BSN preferred. o This is for graduates within the previous 12 months who do not have any acute care experience. o ADN/RN prepared nurses are welcome but will need to be enrolled or ready to start their BSN program.
o Independently maintains license o Acquires required contact hours to maintain license * Applicants may apply for the program prior to passing the NCLEX exam but MUST be able to provide proof of license 3 weeks prior to the start date. Please indicate your test date in the application where asked. * Training will include BLS/ACLS certification * Self-motivated and strong communication skills required * Acceptance into the program requires a two-year commitment to Sunrise Hospital & Medical Center _Benefit Information:_ We offer you an excellent total compensation package, including competitive salary, excellent benefit package and growth opportunities. We believe in our team and your ability to do excellent work with us. Your benefits include 401k, PTO, medical, dental, flex spending, life, disability, tuition reimbursement, employee discount program, employee stock purchase program. We would love to talk to you about this fantastic opportunity. _ _ _About HCA_ Hospital Corporation of America (HCA) is a community of 94,000 Registered Nurses and 38,000 active physicians. We have over 1,900 facilities ranging from hospitals, freestanding ER's, ambulatory surgery centers, and urgent care clinics. Our facility-based staff continues to raise the bar in patient care. Ten HCA hospitals have been named in IBM Watson Health's top 100 best-performing hospitals based on patient satisfaction and operational data.
We are an equal opportunity employer and value diversity at our company. We do not discriminate on the basis of race, religion, color, national origin, gender, sexual orientation, age, marital status, veteran status, or disability status.
Job: *Nursing - Professional
Title: New Grad RN Internship
Location: Nevada-Las Vegas-Sunrise Hospital and Medical Center
Requisition ID: 01541-Combo012521