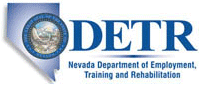 Job Information
UnitedHealth Group

Nurse Anesthetist (CRNA) - $20K Sign-On Bonus for External Candidates - Las Vegas, NV

in

Las Vegas

,

Nevada
OptumCare is improving patient health and helping to make health care work better for everyone. 33,000 physicians and over 4,500 advanced practice clinicians are delivering patient care across the country to over 14 million patients. OptumCare offers primary care, specialty care, surgical care and urgent care services.
Do you have compassion and a passion to help others? Transforming healthcare and millions of lives as a result starts with the values you embrace and the passion you bring to achieve your life's best work.(sm)
OptumCare Anesthesia in Las Vegas, Nevada is currently seeking a Certified Registered Nurse Anesthetist
In this position, you will be responsible for providing anesthesia services to patients who are under the care of a physician, dentist or podiatrist. The CRNA works cooperatively with the Anesthesiologist and other members of the anesthesia team and members of the medical staff in planning the patient care and services from the time the pre-op history data is collected, induction and monitoring of anesthesia during surgery, and monitoring throughout the post-op stay up to discharge. Participates in facility compliance activities including record keeping standards as mandated by state, federal and pharmacy regulations.
Primary Responsibilities:
Collects pre-op history data from all patients prior to any anesthesia administration; reviews findings with Anesthesiologist for recommendations and sign-off

Educate and discuss risks, alternatives and benefits of anesthesia with patients prior to anesthesia administration; obtains informed anesthesia consent

Maintains adequate anesthesia supplies and medication as needed

Reports any adverse outcomes or complications immediately to Anesthesiologist; files appropriate reports as required

Participates in facility compliance activities to include auditing, pharmacy records, narcotic logs, and any other record keeping for state, federal, pharmacy and policy requirements

Works cooperatively with facility staff to maintain high level of customer service and quality of care for all services provided

Checks anesthesia equipment daily and between cases to assure safe operating condition

Attends meetings as required

May perform other duties within scope of licensure/certification as required
You'll be rewarded and recognized for your performance in an environment that will challenge you and give you clear direction on what it takes to succeed in your role as well as provide development for other roles you may be interested in.
.
Required Qualifications:
Bachelor's degree in applicable area of expertise or equivalent experience

Current and unrestricted Nevada RN license or ability to obtain

Current and unrestricted certification as a Certified Registered Nurse Anesthetist approved and accepted by the State of Nevada Board of Registered Nursing or ability to obtain

Valid and current BCLS card or ability to obtain prior to employment

Valid and current ACLS or ability to obtain prior to employment

Valid and current PALS card or ability to obtain prior to employment

Youwill be provisioned with appropriate Personal Protective Equipment (PPE) andare required to perform this role with patients and members on site, as this isan essential function of this role

Employeesare required to screen for symptoms using the ProtectWell mobile app,Interactive Voice Response (i.e., entering your symptoms via phone system) or asimilar UnitedHealth Group-approved symptom screener prior to entering the worksite each day, in order to keep our work sites safe. Employees must comply withany state and local masking orders. In addition, when in a UnitedHealth Groupbuilding, employees are expected to wear a mask in areas where physicaldistancing cannot be attained.
Las Vegas offers the best in entertainment and cultural options, in addition to being an affordable metropolitan area in which to live. Also, Nevada has no state income tax. Warm weather, 300-plus days of sunshine, championship golf, hiking, skiing, five-star restaurants, endless attractions and entertainment choices are reasons Las Vegas is one of the fastest-growing cities in the United States.
Careers with Optum. Here's the idea. We built an entire organization around one giant objective; make the health system work better for everyone. So when it comes to how we use the world's large accumulation of health-related information, or guide health and lifestyle choices or manage pharmacy benefits for millions, our first goal is to leap beyond the status quo and uncover new ways to serve. Optum, part of the UnitedHealth Group family of businesses, brings together some of the greatest minds and most advanced ideas on where health care has to go in order to reach its fullest potential. For you, that means working on high performance teams against sophisticated challenges that matter. Optum, incredible ideas in one incredible company and a singular opportunity to do your life's best work.(sm)
*PLEASE NOTE* The Sign On Bonus is only available to external candidates. Candidates who are currently working for a UnitedHealth Group, UnitedHealthcare or a related entity in a full time, part time, or per diem basis ("Internal Candidates") are not eligible to receive a Sign On Bonus.
Diversity creates a healthier atmosphere:UnitedHealth Group is an Equal Employment Opportunity/Affirmative Actionemployer and all qualified applicants will receive consideration for employmentwithout regard to race, color, religion, sex, age, national origin, protectedveteran status, disability status, sexual orientation, gender identity orexpression, marital status, genetic information, or any other characteristicprotected by law.
UnitedHealth Group is a drug-free workplace.Candidates are required to pass a drug test before beginning employment.
Job Keywords: CRNA, Nurse Anesthetist, Certified Registered Nurse Anesthetist, AANA, American Association of Nurse Anesthetists, NVANA, Nevada Association of Nurse Anesthetists, Las Vegas, NV, Nevada, Los Angeles, CA, California, Denver, CO, Colorado, Phoenix, AZ, Arizona, Salt Lake City, UT, Utah, Chicago, IL, Illinois
UnitedHealth Group