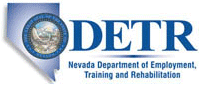 Job Information
HCA, Hospital Corporation of America

Nurse Manager, Labor & Delivery

in

Las Vegas

,

Nevada
_About HCA_ HCA is the nation's leading provider of healthcare services, a company comprised of locally managed facilities that includes 166 hospitals and 114 outpatient centers in 20 states and England. At its founding in 1968, Nashville-based HCA was one of the nation's first hospital companies.
Are you looking for a company that places integrity over their bottom line? Here at HCA, our everyday decisions are founded on compassion. Apply today and join a team that is dedicated to serving others in need.
You contribute to our success. Every role has an impact on our patients' lives and you have the opportunity to make a difference. We are looking for dedicated professionals like you to be part of ourL&Dteam. Join us in our efforts to better our community!
_Benefits_ At HCA, you have options. You can choose from a variety of benefits to create a customizable plan. You will have the ability to enroll in several medical coverage plans including vision and dental. You can even select additional a la carte benefits to meet all your needs. Enroll in our Employee Stock Purchase Plan (ESPP), 401k, flex spending accounts for medical childcare needs, and participate in our tuition reimbursement.
_Position Summary_ The L&D Manager will be responsible for the clinical and financial outcomes of designated clinical unit/units. Acts as a representative of the Director of Nursing and Administration. Collaborates with Director of Nursing and Nursing Unit Supervisor in ensuring competent, cost effective patient care.
DUTIES INCLUDE BUT ARE NOT LIMITED TO: * Manages unit/units operations o Ensures accuracy and completeness of paperwork for patient and employee incident reports and medication error report. Forwards paperwork to appropriate personnel within 24 hours of incident. o Ensures completion of Performance Improvement reports on a monthly/quarterly basis. o Facilitates involvement of staff in Performance Improvement activities. o Assists with development/maintenance of unit budget. o Collaborates with Director/SNU/Ancillary Departments in resolving system problems. o Interprets hospital and personnel policies to physicians, nursing staff, patients, visitors, and other health care providers. o Assigns additional duties to staff to promote optimal unit operations. o Observes condition of facilities and takes corrective action to solve existing or potential problems. o Assist Director in twenty-four hours, seven days a week, three hundred sixty-five days a year coverage of unit. Including non-paid coverage. * Manages unit/units personnel activities o Facilitates staff development and assists educator in orientation of new employees. o Provides input for interviewing and hiring of new employees. o Coordinates with Nurse Educator in student/preceptee and preceptor assignment and learning opportunities by assisting with placement. o Assists unit scheduler with staff schedule. Approves unit schedules according to staff guidelines. o Provides input for personnel performance appraisals including goals and objectives. o Assist with employee counseling when necessary. o Maintains compliance with regulatory/accrediting agencies. * Coordinates inter and intra departmental activities of the unit/units. o Attends unit staff meetings on each shift to share and receive information. o Provides follow up with physician and patient/family issues. o Ensures compliance with Perinatal standards of care. o Monitors patient/physician/employee satisfaction and provides follow-up by developing action plan with DON. o Ensures interdisciplinary collaboration in care of patients. * Maintains Clinical Competence o Works as staff or relief SNU approximately 40 hours per pay period. More often if needed, less if supervisory duties require more time during special projects. o Recognizes that variables such as age, race, nationality, culture, disease-causing vulnerabilities, and socioeconomic factors affect the patient populations under their care. Uses interventions appropriate to these factors (e.g., interpreter, dietary preferences, social service consult, etc.) * Develops a professional climate within the nursing unit/units. o Acts as a change agent through role modeling. o Maintains current professional growth through independent study and continuing education programs by attending a minimum of 45 hours q 3 years. o Performs miscellaneous duties as assigned. o Completes HIPPA training and Ethics and Compliance training. Maintains confidentiality practices. o Completes mandatory education and hospital-wide competency requirements in addition to professional license and certifications requirements This position reports to:Director of Women's Services * * _HCA Far West_ As part of a strong network of hospitals throughout California and Nevada, HCA Far West is committed to supporting its healthcare professionals and ensuring their growth. Our exclusive and specialty medical services in nine hospitals and six surgical centers throughout two states, provides a full spectrum of primary, acute, tertiary and chronic care for our patients. Our specialized care areas focus on advancing the science of medicine while providing high quality, life-saving technology and patient-focused care.
_Southern Hill Hospital and Medical Center_
The facility is an accredited 252-bed acute care hospital. Utilizing advanced digital technology and an accomplished medical staff, Southern Hills Hospital provides the communities of southwest Las Vegas with emergency and pediatric emergency services, behavioral health inpatient and outpatient programs for ages 55 and older, an accredited Chest Pain Center, a Certified Primary Stroke Center, OB-GYN and diagnostic imaging and surgical services. Southern Hills Hospital's advanced care and superior service make for better outcomes and an exceptional patient experience.
We are a family 270,000 strong! Our Talent Acquisition team is reviewing applications immediately. Highly qualified candidates will be promptly contacted for interviews. Submit your resume today to join our community of caring!
* We are an equal opportunity employer and value diversity at our company. We do not discriminate on the basis of race, religion, color, national origin, gender, sexual orientation, age, marital status, veteran status, or disability status.
EDUCATION:**
· Required: Bachelor of Science in one of the following areas: Nursing, Management, or Health Administration · Preferred: Masters of Science in Nursing
*
*

* EXPERIENCE:

· Required: Requires a minimum 3 years L&D experience with 2 years L&D SNU experience

· Preferred: Documented experience demonstrating leadership, management, communication, and interpersonal skills

* CERTIFICATE/LICENSE:**

Current license to practice as a Registered Nurse in Nevada Required
CPR/BLS Certification Required
ACLS Certification Required
NRP Provider Required
STABLE Required
AWHONN Electronic Fetal Monitoring (Intermediate or Advanced) Required
NCC EFM or Inpatient Obstetrics Certification Preferred
Job: *Directors & Managers
Title: Nurse Manager, Labor & Delivery
Location: Nevada-Las Vegas-Southern Hills Hospital and Medical Center
Requisition ID: 08967-6319