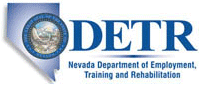 UnitedHealth Group

Nurse Practitioner or Physician Assistant - Rheumatology Las Vegas, NV $15K Sign-On Bonus For External Candidates

in

Las Vegas

,

Nevada
The Rheumatology extender will be responsible for seeing follow-up patients and evaluations for injections of joint and soft tissue. The extender develops plans in collaboration with a physician to achieve the best health outcomes for the patient in a care team environment. Hours are Monday-Friday, no call, no evenings and no weekends!
Primary Responsibilities:
Rapidly formulate a differential diagnosis from assessments conducted within the clinic setting

Injections

Develop and implement treatment plans for patients assigned

Documents treatment plans in the medical record

Documents collaborative guidance from the physician as needed

Coordination of care for patients
Required Qualifications:
National Nurse Practitioner certification or Physician Assistant certificationor ability to obtain

Certification in Adult, Family or Geriatrics or ability to obtain

Licensure in the State where this position is based, or ability to obtain prior to employment

Intermediate level of technical proficiency in the use of computer programs

DEA license or ability to obtain prior to employment
Preferred Qualifications:
Rheumatology or specialty care experienced

Ability to formulate a differential diagnosis

Proficient in assessment and development of treatment plans

Ability to conceptualize the needs for the team or department and actualize plans for implementation

Ability to communicate with patients and team members

Empowered to develop plans of action and gain team consensus towards common goals

A background in managed care

Familiarity with ICD-10 coding
Optum helps nearly 60 million Americans live their lives to the fullest by educating them about their symptoms, conditions and treatments; helping them to navigate the system, finance their health care needs and stay on track with their health goals. No other business touches so many lives in such a positive way. And we do it all with every action focused on our shared values of Integrity, Compassion, Relationships, Innovation & Performance
Careers with Optum. Here's the idea. We built an entire organization around one giant objective; make the health system work better for everyone. So when it comes to how we use the world's large accumulation of health-related information, or guide health and lifestyle choices or manage pharmacy benefits for millions, our first goal is to leap beyond the status quo and uncover new ways to serve. Optum, part of the UnitedHealth Group family of businesses, brings together some of the greatest minds and most advanced ideas on where health care has to go in order to reach its fullest potential. For you, that means working on high performance teams against sophisticated challenges that matter. Optum, incredible ideas in one incredible company and a singular opportunity to do your life's best work.(sm)
*PLEASE NOTE* The sign on bonus is only available to external candidates. Candidates who are currently working for a UnitedHealth Group, UnitedHealthcare or a related entity in a full time, part time, or per diem basis ("Internal Candidates") are not eligible to receive a sign on bonus.
Diversity creates a healthier atmosphere: UnitedHealth Group is an Equal Employment Opportunity/Affirmative Action employer and all qualified applicants will receive consideration for employment without regard to race, color, religion, sex, age, national origin, protected veteran status, disability status, sexual orientation, gender identity or expression, marital status, genetic information, or any other characteristic protected by law.
UnitedHealth Group is a drug-free workplace. Candidates are required to pass a drug test before beginning employment.
Job Keywords: Rheumatology, Nurse Practitioner, Physician Assistant, NP, PA, Las Vegas, Nevada, NV,"specialtyAPC"
UnitedHealth Group