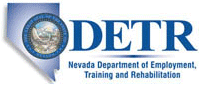 Job Information
HCA, Hospital Corporation of America

OR Charge Nurse

in

Las Vegas

,

Nevada
Serving the community for nearly 60 years, Sunrise Hospital and Medical Center with 762 beds, provides the most comprehensive, quality healthcare in Southern Nevada. As Las Vegas' largest acute care facility, Sunrise provides sophisticated inpatient and outpatient services to the community. Sunrise Hospital and Medical Center has been selected the Consumer Choice Award recipient for 15 consecutive years and had earned the American Stroke Association's Get With The Guidelines (GWTG) Gold Plus Performance Achievement Award. We are also ranked Nursing Professionals Top 100 Hospitals to work for!
Our Surgery teams are a committed, caring group of colleagues. We have a passion for creating positive patient interactions. If you are dedicated to caring for the well-being of others, this could be your next opportunity. We want your knowledge and expertise!
POSITION SUMMARY: The Registered Nurse as a Charge Nurse is responsible for the provision of patient care based upon the nursing process. Demonstrates the knowledge, skill, and ability to assess, plan, implement and evaluate nursing care. Completes a competency skills checklist within 3 months of employment and maintains documentation of current competency in the skills required for assigned area or department. This includes, but is not limited to, knowledge of principles of growth and development over the lifespan and ability to identify patient care requirements based upon a patients' age-specific needs as determined through patient assessment and evaluation of data collected. The Charge Nurse is accountable for and has the authority to make decisions to promote qualify patient care on his/her shift. The Charge Nurse is expected to apply hospital policies and procedures as well as Standards of Care and Practice in the provisions and supervision of patient care.
The Charge Nurse is expected to develop staff schedules for assigned shift and to make patient care assignments in a manner consistent with quality care. He/she supervises assigned staff on a day to day basis and participates in the performance appraisal process of assigned staff members. He/she interacts and provides leadership with staff members in a positive, goal-directed manner and is expected to interact with physicians and ancillary departments in a collegial manner to promote a team approach to patient care. Maintains calmness in a crisis situation and directs those involves appropriately. Is involved in the Performance Improvement process.
EXPERIENCE REQUIREMENTS:
Minimum of 6 months to 1 year RN experience
EDUCATION REQUIREMENTS:
Graduate from an accredited school of nursing
Current education in area of practice required
Current education in Management/Leadership preferred
LICENSE/CERTIFICATIONS:
Current license to practice as a Registered Nurse in the state of Nevada
Current BLS
ACLS, PALS, NALS if required for specialty
TESTING:
Pass National League of Nursing medication test with score of 80%
We offer you an excellent total compensation package, including competitive salary, excellent benefit package and growth opportunities. We believe in our team and your ability to do excellent work with us. Your benefits include 401k, PTO medical, dental, flex spending, life, disability, tuition reimbursement, employee discount program, and employee stock purchase program. We would love to talk to you about this fantastic opportunity.
Healthcare Corporation of America (HCA) is a community of 94,000 Registered Nurses and 38,000 active physicians. We have over 1,900 facilities ranging from hospitals, freestanding ER's, ambulatory surgery centers, and urgent care clinics. Our facility-based staff continues to raise the bar in patient care. Ten HCA hospitals have been named in IBM Watson Health's top 100 best-performing hospitals based on patient satisfaction and operational data.
We are an equal opportunity employer and value diversity at our company. We do not discriminate on the basis of race, religion, color, national origin, gender, sexual orientation, age, marital status, veteran status, or disability status.
Job: *Nursing - Professional
Title: OR Charge Nurse
Location: Nevada-Las Vegas-Sunrise Hospital and Medical Center
Requisition ID: 01541-19609