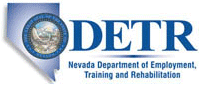 Job Information
Veterans Affairs, Veterans Health Administration

Physician - Primary Care

in

Las Vegas

,

Nevada
Summary
The VA Southern Nevada Healthcare System is actively recruiting for a Primary Care Physician. A Recruitment/Relocation Incentive may be offered to highly qualified candidates.
Responsibilities
The VA Southern Nevada healthcare System is recruiting for Primary Care Physicians that will work in an outpatient clinic. The employee selected will perform duties at any of the VA Primary Care Clinics and the VA Main Campus medical center on a regular schedule. VA Southern Nevada Healthcare System will provide a full continuum of care between the Main Campus and outlying Primary Care Clinics: Northwest, Northeast, Southwest and Southeast, Laughlin, and Pahrump. Additional travel to support local V21 and VHA national initiatives, committee membership(s) and continuing education requirements maybe required and supported by the Southern Nevada VAMC. The selected physician provides appropriate care for Veterans ranging in age from 18 through geriatric years, taking into consideration diagnosis and physical, functional, psychosocial, spiritual and cultural needs. The Physician serves as a provider who is highly skilled in the management of a patient's primary care needs and evaluation of need for subspecialty referral. The Physician is responsible to contribute to the achievements of quality of care standards, efficiency, process improvement, and patient satisfaction. The Physician writes orders for diagnostic testing, prescribed medications, and consultation to specialty services utilizing computer-keyboarding techniques. The Physician is expected to practice in accordance with professional standards, core values and with a commitment to service excellence. The Physician will serve as a resource for Nurse Practitioners or Physician Assistants who are also delivering primary care and responds to all staff in the primary care teams in regards to patient concerns.
Locations include:
Northeast Primary Care Clinic: 4461 East Charleston Boulevard, Las Vegas NV, 89104
Northwest Primary Care Clinic: 3968 North Rancho Drive, North Las Vegas NV, 89130
Southeast Primary Care Clinic: 1020 South Boulder Highway, Henderson, NV, 89015
Southwest Primary Care Clinic: 7235 South Buffalo Drive, Las Vegas NV, 89113
Womens Health Clinic: 6900 North Pecos Road, Las Vegas NV, 89086
Main Primary Care Clinic: 6900 North Pecos Road, Las Vegas NV, 89086
Laughlin CBOC: 3650 South Pointe Circle Building D, Suite 200, Laughlin NV, 89029
Pahrump CBOC: 2100 East Calvada Boulevard, Pahrump NV, 89048 Work Schedule: Varies to be discussed during interview
Financial Disclosure Report: Not required This position is eligible for the Education Debt Reduction Program (EDRP), a student loan reimbursement program. To participate in the program, you must meet specific individual eligibility requirements in accordance with VHA Policy 1021 and submit your application within four months of appointment. The final award amount (up to $200,000) and eligibility period (one to five years) is determined by the VHA Education Loan Repayment Services office
Requirements
Conditions of Employment
Qualifications
To qualify for this position, applicants must meet all requirements by the closing date of this announcement, 09/30/2020.
Basic Requirements: United States Citizenship: Non-citizens may only be appointed when it is not possible to recruit qualified citizens in accordance with VA Policy. Degree of doctor of medicine or an equivalent degree resulting from a course of education in medicine or osteopathic medicine. The degree must have been obtained from one of the schools approved by the Department of Veterans Affairs for the year in which the course of study was completed. Current, full and unrestricted license to practice medicine or surgery in a State, Territory, or Commonwealth of the United States, or in the District of Columbia. Completion of residency training, or its equivalent, approved by the Secretary of Veterans Affairs in an accredited core specialty training program leading to eligibility for board certification. Proficiency in spoken and written English. Physical requirements outlined below. Preferred Experience: Internal Medicine or Family Medicine Board Certified or Board Eligible Reference: VA Regulations, specifically VA Handbook 5005, Part II, Appendix G-2 Physician Qualification Standard. This can be found in the local Human Resources Office. Physical Requirements: Moderate lifting (15-44 pounds), moderate carrying (15-44 pounds), reaching above shoulder, use of fingers, walking (1 hour), standing (1 hour), near vision correctable to 13" to 16" to Jaeger 1 to 4, far vision correctable in one eye to 20/20, hearing (aid permitted), emotional/mental stability, working inside and outside, working closely with others, working alone, working with hands in water, protracted or irregular hours of work, slippery or uneven walking surfaces
Education
Note: Only education or degrees recognized by the U.S. Department of Education from accredited colleges, universities, schools, or institutions may be used to qualify for Federal employment. You can verify your education here: http://ope.ed.gov/accreditation/. If you are using foreign education to meet qualification requirements, you must send a Certificate of Foreign Equivalency with your transcript in order to receive credit for that education. For further information, visit: http://www.ed.gov/about/offices/list/ous/international/usnei/us/edlite-visitus-forrecog.html.
Additional Information
VA offers a comprehensive benefits package. This link provides an overview of the benefits associated with a VA practice: VHA Physician Brochure. Annual leave shall accrue for full-time physicians at the rate of eight (8) hours per biweekly pay period. This job opportunity announcement may be used to fill additional vacancies. It is the policy of the VA to not deny employment to those that have faced financial hardships or periods of unemployment. This position is in the Excepted Service and does not confer competitive status. VA encourages persons with disabilities to apply. The health-related positions in VA are covered by Title 38, and are not covered by the Schedule A excepted appointment authority. Veterans and Transitioning Service Members: Please visit the VA for Vets site for career-search tools for Veterans seeking employment at VA, career development services for our existing Veterans, and coaching and reintegration support for military service members. If you are unable to apply online view the following link for information regarding an Alternate Application.