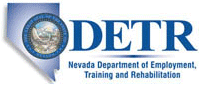 Job Information
UnitedHealth Group

Psychosocial Oncology Care Coordinator - Las Vegas, NV

in

Las Vegas

,

Nevada
OptumCare Cancer Care of Nevada is looking for a Psychosocial Oncology Care Coordinator to provide psychosocial services to our patients. The position will be that of care provider and Psychosocial service department lead. The incumbent will work with physician leaders, interdisciplinary teams and operations to develop and implement the program as part of our commitment to providing full continuum of cancer care in our world class oncology center.
The Oncology Psychosocial Oncology Care Coordinator will fulfill a number of duties, encompassed under the scope of psychological practice, to enhance the cancer patient's experience, and to strengthen the goals of the Cancer Patient Support Services program. They will work closely with the Supportive Care oncology team and oncologists to enhance the quality of life and health outcomes of cancer patients and their caregivers by addressing their emotional, psychological, cognitive and social needs. The Care Coordinator will conduct psychological assessments, provide individual and group counseling, and provide consultation and treatment of psychiatric disorders and emotional conditions in patients with cancer. They act as a patient/family advocate in navigating the healthcare system and facilitate team support of identified cancer patient and family needs through ongoing communication with multi-disciplinary OptumCare Cancer Care physicians and providers. Demonstrates knowledge of age-specific differences in the cancer patient population, including adulthood, middle age, and the elderly. This includes: psychological and developmental differences unique to each group.
OptumCare Cancer Care of Nevada is committed to offering patients compassion, innovation, and high-quality care. The group is headquartered in the greater Las Vegas, NV area.
Primary Responsibilities:
Assess and provide patient and family psychosocial, long-term services and support needs in order to develop a plan of care addressing those needs. Link patients/family to appropriate community resources including, but not limited to, information/ referral to sources of financial assistance, transportation, support groups, and other community services

Assist in coordination of care in collaboration with the interdisciplinary team in navigation of health care and community services while addressing gaps in care and service

Document patient/family status, diagnosis, treatment plan, goals, and interventions, evaluation results, observations and progress in medical record

Serve as patient advocate and liaison with providers, families, insurance company, community agencies and others as needed to ensure continuity of care. Promoting social connectivity, health literacy and patient engagement

Provide care planning and coordination based on meeting identified goals of the treatment plan, to include advanced care need

Within scope of practice, implement plans and programs that support Oncology patients
You'll be rewarded and recognized for your performance in an environment that will challenge you and give you clear direction on what it takes to succeed in your role as well as provide development for other roles you may be interested in.
Required Qualifications:
Master's degree in Social Work (MSW) from a Council on Social Work Education accredited (CSWE) program

Active unrestricted social work license in the state of Nevada required or ability to obtain

1+ year of related social work experience in clinical, home health or case management setting

Experience with Oncology patients

Knowledge of social work principles and practices in accordance with professional ethics and generalist practice standards

Knowledge of advanced care planning and legal regulations, including mandated reporting

Demonstrated involvement in oncology related community and/or leadership activities

Employees are required to screen for symptoms using the ProtectWell mobile app, Interactive Voice Response (i.e., entering your symptoms via phone system) or a similar UnitedHealth Group-approved symptom screener prior to entering the work site each day, in order to keep our work sites safe. Employees must comply with any state and local masking orders. In addition, when in a UnitedHealth Group building, employees are expected to wear a mask in areas where physical distancing cannot be attained.

You will be provisioned with appropriate Personal Protective Equipment (PPE) and are required to perform this role with patients and members on site, as this is an essential function of this role.
Preferred Qualifications:
Oncology Social Work (OSW-C) certification or willing to obtain
Careers with Optum. Here's the idea. We built an entire organization around one giant objective; make the health system work better for everyone. So when it comes to how we use the world's large accumulation of health-related information, or guide health and lifestyle choices or manage pharmacy benefits for millions, our first goal is to leap beyond the status quo and uncover new ways to serve. Optum, part of the UnitedHealth Group family of businesses, brings together some of the greatest minds and most advanced ideas on where health care has to go in order to reach its fullest potential. For you, that means working on high performance teams against sophisticated challenges that matter. Optum, incredible ideas in one incredible company and a singular opportunity to do your life's best work.(sm)
OptumCare is committed to creating an environment where physicians focus on what they do best: care for their patients. To do so, OptumCare provides administrative and business support services to both owned and affiliated medical practices which are part of OptumCare. Each medical practice part and their physician employees have complete authority with regards to all medical decision-making and patient care. OptumCare's support services do not interfere with or control the practice of medicine by the medical practices or any of their physicians.
Diversity creates a healthier atmosphere: OptumCare is an Equal Employment Opportunity/Affirmative Action employer and all qualified applicants will receive consideration for employment without regard to race, color, religion, sex, age, national origin, protected veteran status, disability status, sexual orientation, gender identity or expression, marital status, genetic information, or any other characteristic protected by law.
OptumCare is a drug-free workplace. Candidates are required to pass a drug test before beginning employment.
Job Keywords: oncology, psychosocial care coordinator, social work, family services, Las Vegas, NV, Nevada
UnitedHealth Group