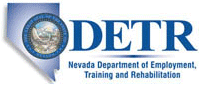 Job Information
Clark County, NV

PTH- RECREATION ASSISTANT (SAFEKEY)

in

Las Vegas

,

Nevada
PTH- RECREATION ASSISTANT (SAFEKEY)
Print (http://agency.governmentjobs.com/clarkcounty/job_bulletin.cfm?jobID=2821170&sharedWindow=0)
PTH- RECREATION ASSISTANT (SAFEKEY)
Salary
$9.00 - $11.00 Hourly
Location
Clark County - Las Vegas, NV
Job Type
PART-TIME
Department
Parks & Recreation
Job Number
PTH-PR2020A
Closing
Continuous
ABOUT THE POSITION
The Clark County Parks and Recreation department is currently recruiting Recreation Assistants for the Safekey program. Applicants will be responsible for the supervision of children 6-12 years old in an active environment facilitating recreational activities.
Additional responsibilities for supervisors include, but are not limited to, staff supervision, record keeping and communicating behaviors of children to parents, etc.
Part-time employment will not lead to permanent employment. Part-time hourly employees are used to fill positions normally less than twenty (20) hours per week. Part-time employees do not receive benefits.
Application Process: Applications can be downloaded at:
https://cms8.revize.com/revize/clarknv/government/departments/parks___recreation/employment.php
Please submit all completed applications to the following Parks & Recreation individual:
Kelly Strawn
(702) 455-8278
kstrawn@clarkcountynv.gov
The office of Human Resources will not be accepting/processing these applications.
MINIMUM REQUIREMENTS
Education and Experience: Applicant must be 18 and over. High school diploma or GED is preferred but not required. Previous experience leading children in a recreation setting.
Working Conditions: This position may require working mornings or afternoons between the hours of 6:30 am to 6:30 pm, Monday thru Friday.
Licensing and Certification: Current CPR & First Aid certification is required before the start of working.
Background Investigations: Employment is contingent upon successful completion of a background investigation. Periodically after employment background investigations may be conducted.
Pre-Employment Drug Testing: Employment is contingent upon the results of a pre-employment drug examination.
PART-TIME AND TEMPORARY EMPLOYEES DO NOT RECEIVE BENEFITS.
Agency
Clark County
Address
500 S. Grand Central Pkwy, 3rd Floor
PO Box 551791
Las Vegas, Nevada, 89155-1791
Phone
(702)455-4565
Website
http://www.clarkcountynv.gov
Please verify your email address Verify Email