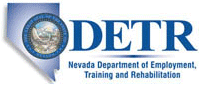 Job Information
U.S. Bank

Quality Testing Director-Consumer and Business Banking

in

Las Vegas

,

Nevada
The CBB Quality Testing Director leads a team of RCA Professionals that cover quality assurance testing over non-mortgage products and applicable horizontal regulations. Train, coach, and mentor team members and/or new team members to ensure program integrity and execution. Proven ability to build and manage a team of Risk/Compliance/Audit professionals who have credibility and work directly with business line management. The job scope and complexity of assigned business is highly specialized and complex. The Director will lead projects and quality assurance activities that ensure compliance with investor guidelines, internal policies and procedures, and other applicable federal, state and local laws and regulations, as assigned. Identifies gaps and determine solutions that minimize losses resulting from inadequate internal processes, systems or human errors. Identifies, responds and/or escalates risks as appropriate. Regularly interact with senior management and possess advanced relationship and negotiation skills.
JOB ROLE OVERVIEW
Responsibilities will include but are not limited to the following:
Manage RCA Professionals including staffing, performance management, prioritization of projects, guidance and training

Manages the facilitation of and owns the output of QA projects, assessments, tests

Ensures QA Programs/Procedures are executed according to the corporate Business Line Quality Assurance Policy for assigned business line products, processes and requirements

Guides analysis of transaction handling or control performance against defined policies, guidelines or laws

Provides guidance/approval in the development of process inquiries, walkthroughs and procedure review to support the development/design of QA test work papers

Owns the accuracy of analyst(s) test work papers, verify and measure the quality of staff conclusions

Validate and approval of populations of desired activity for accuracy and completeness. Ensures test samples are based on investor guidelines and internal program defined methodology (documenting rationale for adequate coverage)

Ensure the resolution of previously identified issues is verified

Manage validation reviews targeted to assess adequacy and sustainability of corrective actions taken by CBB management to resolve certain issues or perform historical account reviews (lookbacks), and where applicable, customer remuneration

Lead test result discussions with business line management and risk partners related to identified exceptions/issues, criteria used to define expected results, root cause assessment, exposure assessment, and actions needed/recommended

Develop and present process improvement proposals to reduce risk of control failure and/or drive process efficiencies

Approve report for Sr. Management review and distribution; approving, analyzing, and validating test workpapers which support reported results to key stakeholders

Owns tracking and incorporating defect trending, ensuring follow-up to verify resolution of previously identified issues

Owns the summarization of QA results for assigned focus areas and visibility for senior management

Key management contact for internal audits and regulatory exams of QA function

Reviews and approves assigned QA Program/Procedures with QA practices (annual plan, staffing, tools, etc.)

Other duties and deliverables as assigned by management
Qualifications:
BASIC QUALIFICATIONS
Bachelor's degree, or equivalent work experience

15 or more years of experience in an applicable risk management environment

Applicable certifications
PREFFERRED SKILLS/EXPERIENCE
Ten or more years of experience monitoring, auditing, and testing of investor guidelines, regulations, financial services, and third party risk management

Expert understanding of consumer lending/mortgage product/services, branch operations, Physical Asset Optimization including the associated regulatory impacts, systems, and associated risks/controls

Expert understanding of applicable laws, regulations, financial services and regulatory trends that impact consumers

Advanced experience building and managing an onsite assessment program and managing a third party relationship including executing ongoing management requirements over a large scale strategic relationship.

Advanced knowledge of third party risk management regulatory requirements and Archer eGRC capabilities.

Advanced knowledge of Risk/Compliance/Audit competencies

Exceptional skills in leadership and management of process, projects and people

Strong critical thinking and analytical skills

Demonstrated ability to manage multiple tasks and deadlines simultaneously, advanced skills at managing stressful situations

Proven adaptability to changing priorities

Demonstrate flexibility and adaptability as project priorities/requirements evolve or change

Advanced ability to identify and clearly communicate and document issues, root cause, exposure and recommendations

Must possess business acumen and credibility to help business line(s) proactively identify and address changing workforce needs

Advanced to expert level of presentation (verbal/written) and relationship building skills

Advanced computer navigation skills using a variety of software packages, including Microsoft Office applications and word processing, spreadsheets, databases, and presentations

Demonstrates strong technical knowledge in financial systems, audit tools, and other products (include but not limited to: ACAPS, ALS, MSP; TeamMate; DocVelocity, LDRS, ECM, Hogan, LeaseMaster, RMS, Fusion, Common Trans, Archer, etc.)

Applicable professional certifications and advanced education (e.g., C.I.A., C.B.A., C.F.A., C.F.S.A., C.P.A, M.B.A., and/or J.D.)
Job: Risk/Compliance/QC/Audit/Fraud
Primary Location: United States
Shift: 1st - Daytime
Average Hours Per Week: 40
Requisition ID: 200018172
U.S. Bank is an Equal Opportunity Employer committed to creating a diverse workforce.
U.S. Bank is an equal opportunity employer committed to creating a diverse workforce. We consider all qualified applicants without regard to race, religion, color, sex, national origin, age, sexual orientation, gender identity, disability or veteran status, among other factors.
U.S. Bank