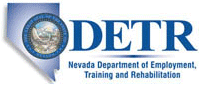 ore details, visit <a href="http://cts.businesswire.com/ct/CT?id=smartlink&url=http%3A%2F%2Ffrontdoorhome.com&esheet=51890761&newsitemid=20181029005803&lan=en-US&anchor=frontdoorhome.com&index=2&md5=6947c38f3b6d24b5dad0a5d08663858e" target="_blank">frontdoorhome.com</a> . </p><br><br>Job Category:
Job Information
Frontdoor

Real Estate Associate (OneLand) - Work From Home

in

Las Vegas

,

Nevada
Position Overview
Performs data entry of home warranty contracts and information into the computer system. Assists with inbound Real Estate calls while resolving issues involving contract coverage. Generates new customer sales.
Job Responsibilities
Performs data entry of home warranty contracts and information into the computer system.

Assists realtors, account executives and customers via inbound and outbound telephone calls, written correspondence and/or electronic communication according to all business unit policies, procedures, and contract coverage.

Enters appropriate documentation according to established guidelines.

Explains contract coverage as needed.

Follows up with realtors, account executives and/or customers to ensure contract coverage and payment issues are resolved.

Generates new customer sales.

Maintains current knowledge of all business unit policies, procedures, programs and completes required continuing education courses.
Job Requirements
High school diploma or general education degree (GED) is required

1-3 years of sales experience and/or training required, or an equivalent combination of education and experience Sales techniques

Math skills

Knowledge of contract coverage, including systems and appliances

Knowledge of business unit policies and procedures

Computer skills (Microsoft Word, Excel, Outlook)

Attention to detail

Multi-tasking

Adapt to a fast-paced environment
Frontdoor is a company that's obsessed with taking the hassle out of owning a home. With services powered by people and enabled by technology, it is the parent company of four home service plan brands: American Home Shield, HSA, Landmark and OneGuard, as well as AHS Proconnect , an on-demand membership service for home repairs and maintenance, and Streem, a technology company that enables businesses to serve customers through an enhanced augmented reality, computer vision and machine learning platform. Frontdoor serves more than two million customers across the U.S. through a network of more than 16,000 pre-qualified contractor firms that employ over 45,000 technicians. The company's customizable home service plans help customers protect and maintain their homes from costly and unexpected breakdowns of essential home systems and appliances. With nearly 50 years of experience, the company responds to over four million service requests annually (or one request every eight seconds).For more details, visit frontdoorhome.com.
Job Category: Sales
ID: R0015326