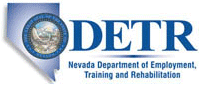 Job Information
FirstService Residential

Recruiting Manager

in

Las Vegas

,

Nevada
Job Summary
This position will oversee and be responsible for full cycle recruitment; sourcing, screening, securing and retaining a qualified applicant pool for all positions within Nevada. The position requires high-level experience in a variety of creative recruitment strategies to attract and retain a qualified applicant pool as well as build a pipeline. Establish partnerships with all Hiring Managers and Associates hired into the organization. Obtain a strong understanding of FirstService Residential's organizational structure as well as an extensive knowledge of personnel policy and procedure and federal and state laws regarding employment practices. Possibilities
Essential Duties & Responsibilities
The job duties listed are typical examples of the work performed by positions in this job classification. Not all duties assigned to every position are included, nor is it expected that all positions will be assigned every duty
Business acumen to understand and present FirstService as an employer of choice
Stay abreast of industry trends and competition in order to remain competitive within the industry
Understand, embrace and model FirstService Residential culture, leadership principles and FirstService Residential philosophies both internally with fellow team members and externally to clients. Stay in touch with FirstService Residential company objectives and current issues
Responsible for supporting Applicant Tracking System (ATS) functions with internal clients and external users
Cultivate and maintain an ongoing strong working relationship with Hiring Managers and HR in order to understand the business units, understand staffing needs, and create a partnership that ensures a fast and simple hiring process
Develop and maintain an effective communication process with Hiring Managers, including the request for candidates and the interview process. Follow-up after interviews with Hiring Managers and candidates, offer and acceptance results and secondary recruiting plans if primary plans fail
Determine search strategies and implement online and other recruiting strategies best suited for the opening to attract the most qualified candidates
Continue to build applicant pool for all positions and cultivate relationships with desired external talent
Ensure that candidates have a highly positive experience during the recruitment and selection process
Attend and conduct job fairs to build a pipeline, as well as fill entry level positions and support staff
Review weekly postings on FirstService Residential's website and career job boards, and other areas that provide the best source of visibility on our Career page
Oversee background check process
Produce offer letters and obtain necessary signatures through ATS for all new hire documentation
Handle declination process for entry level candidates and partner with Hiring Mangers on the message to internal candidates when necessary
Provide monthly recruiting metrics
Contribute to HR projects as needed
Qualifications
To perform this job successfully, an individual must be able to perform each essential duty satisfactorily. The requirements listed below are representative of the knowledge, skill, and/or ability required. Reasonable accommodations may be made to enable individuals with disabilities to perform the essential functions
High School Diploma, Bachelor's degree preferred.
Minimum of 5 years of recruiting and HR responsibilities
Excellent customer service background/skills
Ability to maintain confidentiality
Professional representative of FirstService Residential
Excellent communication skills: written, verbal and listening
Collaborative decision-making, relationship building and problem solving skills
Organizational and time management abilities
High level of attention to detail
Knowledge of Microsoft Applications, particularly Word, Outlook, Excel and Power Point; ADP Vantage a plus
Physical Requirements & Working Environment
The physical demands described here are representative of those that must be met by an associate to successfully perform the essential functions of this job. Reasonable accommodations may be made to enable individuals with disabilities to perform the essential functions
Must be able to lift 25 lbs.
Must be able to sit and stand for extended periods of time.
Must have finger dexterity for typing/using a keyboard.
Talking and hearing occur continuously in the process of communicating with guests, supervisors, vendors and our clients.
Reasonable accommodations may be made to enable individuals with disabilities to perform the essential functions. Hours over and above normal office hours will occur, including evenings, holidays, and some weekends. Schedule is subject to change based on business needs.
About Us
FirstService Residential is North America's foremost property management firm. Our dedication, responsiveness and integrity are why thousands of communities across the U.S. and Canada choose FirstService Residential to manage their properties. We have expertise working with complex communities with large budgets and numerous amenities. In addition, we manage commercial associations and mixed-use developments, as well as multi-family and investor-owned rental and REO properties for institutional and private equity clients.
We're all about our associates, and as we continue to grow, we're looking for even more quality people who share our dedication to doing what's right, improving residents' quality of life, building great relationships and truly making a difference for their clients, their colleagues and themselves. Is that you? If so, apply today or join our community and learn more about FirstService Residential.
To learn more about our company and culture, please visit
https://www.fsresidential.com/nevada
Equal Opportunity Employer Minorities/Women/Protected Veterans/Disabled