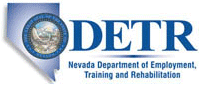 Job Information
Humana

Referral Coordinator - PIPC - West Craig

in

Las Vegas

,

Nevada
Description
The Referral Coordinator 2 schedules and pre-registers patients for exams and procedures with specialists and providers outside of the primary care physician's office. The Referral Coordinator 2 performs varied activities and moderately complex administrative/operational/customer support assignments. Performs computations. Typically works on semi-routine assignments.
Responsibilities
The Referral Coordinator 2 gathers and communicates all relative information and preparation instructions to patient and referring providers. Decisions are typically focus on interpretation of area/department policy and methods for completing assignments. Works within defined parameters to identify work expectations and quality standards, but has some latitude over prioritization/timing, and works under minimal direction. Follows standard policies/practices that allow for some opportunity for interpretation/deviation and/or independent discretion.
Required Qualifications
High School Diploma

Less than 3 years of hands-on healthcare experience in a clinical setting, preferably within the Medicare population

Proficient with medical terminology

Proficient with Microsoft Office applications including Microsoft Word, Excel and Outlook

Experience with Electronic Medical Records

Excellent professional communication abilities, at all levels within the organization and with patients, at all times

This role is considered patient facing and is part of the company's Tuberculosis (TB) screening program. If selected for this role, you will be required to be screened for TB

Must be passionate about contributing to an organization focused on continuously improving consumer experiences
Preferred Qualifications
Bachelor's Degree in Healthcare or Business Administration

Knowledge of ICD 10 and CPT coding

Referral experience

Medical Assistant or Professional State Certifications related to healthcare

Bilingual in English and Spanish
Additional Information
Interview Format:
As part of our hiring process for this opportunity, we will be using an exciting interviewing technology called Modern Hire to enhance our hiring and decision-making ability. Montage Voice allows us to quickly connect and gain valuable information for you pertaining to your relevant skills and experience at a time that is best for your schedule.
If you are selected for a first round interview, you will receive an email correspondence inviting you to participate in a Modern Hire interview. In this interview, you will listen to a set of interview questions over your phone and you will provide recorded responses to each question. You should anticipate this interview to take about 15 minutes. Your recorded interview will be reviewed and you will subsequently be informed if you will be moving forward to next round of interviews.
Alert: Humana values personal identity protection. Please be aware that applicants selected for leader review may be asked to provide a social security number, if it is not already on file. When required, an email will be sent from Humana@myworkday.com with instructions to add the information into the application at Humana's secure website.
Partners in Primary Care (Partners) is a primary care medical group practice operating centers in Kansas, Missouri, North Carolina, South Carolina, and Texas under the Partners in Primary Care brand, as well as centers in Florida operated under the Family Physicians Group brand. Partners has a strong emphasis on senior-focused primary care to members of Medicare Advantage health plans. Partners is committed to providing personalized, high-quality primary care combined with an excellent patient experience. Partners has experience in both the treatment and management of most chronic and acute-care conditions. The practices also provide health education and value-added, well-being services at their centers and around their neighborhoods to help both patients and community members improve their health. The management services organization for Partners is a wholly owned subsidiary of Humana Inc.
Scheduled Weekly Hours
40
Humana