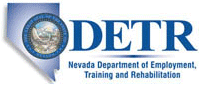 Job Information
HCA, Hospital Corporation of America

Rehab Nurse Noncritical

in

Las Vegas

,

Nevada
Serving the community for nearly 60 years,Sunrise Hospital & Medical Centerprovides Las Vegas and the Southwest region with high quality, advanced healthcare services. Sunrise Hospital is the largest acute care facility in Nevada. Sharing the same campus as Sunrise Children's Hospital, Nevada's largest most comprehensive children's hospital.
The Registered Nurse performs active nursing process consisting of the functions of assessing, planning, implementing and evaluating care for patients. May assume the role as Team Leader for part or duration of shift.
Position:Rehab Nurse - Full Time Days
Rehab Department Information:
42 Beds
Our Inpatient Rehabilitation Program is CARF Accredited
[CARF: Commission on the Accreditation of Rehab Facilities]
Physical, occupational, speech and recreational therapy can be crucial to our patients recovery following a procedure. Patient advantages to choosing the Rehabilitation Unit at Sunrise Hospital:
One convenient location for all care and treatment. In addition, you will have immediate access to testing, physicians and emergency services should our patients need them.

We offer the only inpatient rehab facility in Southern Nevada to be accredited by the Commission on the Accreditation of Rehab Facilities (CARF). CARF sets the highest standards of rehab care and we are proud to be the only inpatient hospital in the city to meet those standards.

We feature an experienced, multi-disciplinary team of care providers including therapists who share in a progressive rehabilitation strategy to transition our patients to home or to the next level of care as quickly as possible.

We offer a comprehensive rehab program with physical therapy, occupational therapy, speech therapy, recreational therapy and specialized treatment such as swallowing therapy that can be so important for patients who have experienced a stroke. We have Certified Rehabilitation Nurses and therapists with specialty certifications.

There is also an Advanced Wound Care team to provide specialized care and treatment for any wounds.

As a Stroke Specialty CARF accredited facility, we also have expertise and capabilities to care for patients who have experienced a stroke. Our physicians have stroke rehab training, and the same physicians who cared for you after your stroke can follow up on your care in the Rehab Unit.

Our team works together in providing quality care for our patients and assisting with the families in their time of need!
*Note: *Please complete the online assessment that will be sent to your e-mail upon submission of your employment application. If you do not see this in your regular, e-mail please check your spam folder.
Minimum Qualifications: * Requires current license to practice as a Registered Nurse in the State of Nevada. * Graduate of Accredited School of Nursing; BSN preferred. * Basic computer and hospital informatics skills required. * Specialty Certification where required; example: BLS * Current acute clinical care experience in rehabilitation preferred
Job: *Nursing - Professional
Title: Rehab Nurse Noncritical
Location: Nevada-Las Vegas-Sunrise Hospital and Medical Center
Requisition ID: 01541-17172