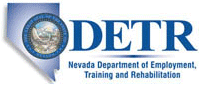 Job Information
Sykes

Remote: Intuit Customer Service Expert

in

Las Vegas

,

Nevada
Job description
At SYKES, we help people one caring interaction at a time – that includes you! Join us as a Remote Intuit Customer Service Rep working right from the safety & comfort of your own home. In this role, we'll train you to become an expert on Intuit's Turbo Tax software so you can confidently answer questions and provide solutions to their customers. You will not be answering tax related questions though, so no need for any special tax experience.
The Intuit Turbo Tax program runs through April 15th. After that date, we will move agents into roles supporting other accounts based on attendance, performance, and business need. There could be a delay in between assignments.
Working with SYKESHome offers a flexible, commute-free alternate to a traditional job. You'll enjoy the personal benefits of saving time, money, and the environment by working with us in this rewarding new virtual role!
Unfortunately we are unable to hire individuals residing in Montana.
Required qualifications, skills and experience
Interact and provide service to customers face-to-face via web cam (don't worry, your picture will only show as a thumbnail, and SYKES will provide the web camera and a backdrop for your use!)

Communicate clearly and concisely, demonstrate empathy and the ability to de-escalate

Leverage your strong computer skills and the ability to navigate through multiple systems to research information quickly

Meet and exceed Intuit and Sykes success metrics, including average handle time, quality assurance, customer service and schedule adherence
Desired qualifications, skills and experience
Work with us and you'll enjoy :
Full-time 40 hours/week schedules

100% paid training

Full benefits package including medical, dental, vision and life insurance and company-matched retirement plan

Tuition reimbursement up to $5,250 annually (after just one year of employment)

Paid time off

Opportunities for advancement
Apply with us, if you have:
A high school diploma or GED and are at least 18 years old

Excellent computer and communication skills, both written and verbal

A stand-alone computer monitor, USB/corded headset and quiet, distraction-free home workspace
About SYKES
SYKESHome provides home-based jobs within the footprint of a global company, a team of more than 55,000 employees serving major brands around the world. Recently, SYKESHome was named #8 on the list of the Top 100 Companies for Remote Jobs (to work for) by Flex Jobs. Serving clients in an array of businesses, our call reps learn about some of the most exciting and leading industries in today's economy. So, what are you waiting for? Apply today!
Note: Unfortunately, we are unable to hire individuals for this position in the following states: Alaska, California, Delaware, District of Columbia, Hawaii, Illinois, Louisiana, Maine, Maryland, Massachusetts, New York, Puerto Rico, Rhode Island, Vermont and Washington.
EEO statement
EOE/Veteran/Disabled
Hiring Group
Agent
Equal Employment Opportunity & Affirmative Action SYKES observes and supports all applicable laws and regulations concerning equal employment opportunities - regardless of race, color, religion, national origin, disability, gender, age, sexual orientation, or any other protected classification.
Sykes