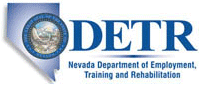 Job Information
Mason McDuffie Mortgage

Residential Mortgage Funder/Closer

in

Las Vegas

,

Nevada
Company Overview
Mason-McDuffie Mortgage is an established Mortgage Banker with offices throughout the US. MasonMac has evolved with the changing times and embraced technology to facilitate growth while remaining steadfast in our commitment to unparalleled service to our Loan Originators. Our core Management Team have over a century of combined experience and know how to take advantage of today?s opportunities to expand and remain profitable.
Our greatest assets are the people who work here. If you like being part of a team that rewards hard work but is not afraid to have some fun along the way, Mason-McDuffie may be the place for you.
Voted in the Top 100 Mortgage companies in 2011 through 2017 as ranked by Mortgage Executive Magazine. Awarded San Francisco Bay Area Top Workplace in 2012 through 2017 by the Bay Area News Group.
We have an immediate opening for an experienced Underwriter to add to our seasoned team as we continue to build and grow our strong network of retail branches.
Job Summary
Responsible for funding and maintaining mortgage loan files by performing the following duties. Also, is responsible for verifying and obtaining required documentation for loan applications for submittal to loan underwriting by performing the following duties.
Primary Responsibilities
Gather appropriate information from loan files to order loan documents such as interest rates, program types and customer addresses.

Order appropriate documents for funding of loans to include notes, deeds, and truth and lending forms.

Communicate with escrow in regard to funding of loans each day.

Package complete and accurate documents to escrow for signing.

Check completeness and condition of loans and executed documents.

Report figures to escrow, and mark files funded for shipment.

Sends completed collateral packages to warehouse line.

Interfaces with loan officers as required.

Orders legal documents per requirements for investors and by utilizing loan requirement sheets.

Verifies accuracy and required legal documentation for each loan application to secure Deeds of Trust.

Reviews preliminary title reports to verify property address, vesting and additional items to order endorsements from title insurance companies.

Creates legal documents using specific software and updates programs as needed.

Sends out required documents to title companies for signature and submits to Closing Department when returned.

Reviews all executed legal documents for actual closing of each loan.

Ensures documents were correctly endorsed, and that legal documents created by title companies are accurate and executed properly.

Ensures all conditions placed upon loan by underwriting are received, correct and approved by the Loan Underwriter.

Calculates final fees and loan balances for final loan funds.

Communicates with title companies, the appropriate Loan Officer and applicants regarding closing dates and fees on an ongoing basis.
Job Requirements
Two years current experience as a funder/closer required.

Graduation from high school or equivalent (GED).

Knowledge of FHA, VA, USDA and Conventional Guidelines

Strong verbal & written communications skills

Strong problem-solving skills

Excellent interpersonal, customer service and organizational skills

High level math aptitude

Ability to move between tasks quickly is preferred; being able to respond to pressure situations easily and work productively in a fast paced, sometimes stressful environment.

Knowledge of FHA, VA, USDA and Conventional loan products, underwriting procedures, creditor financial analysis techniques, investor requirements and escrow/title practices, as well as regulatory compliance laws as they apply to mortgage transactions.

Superior knowledge of personal computers and applicable software. (Microsoft office, Microsoft Outlook and Calyx Point, Loan Prospector, Desktop Underwriter)

Knowledge of TRID, HVCC/AIR, MDIA, Regulatory Compliance and legal requirements.

CAN BE REMOTE