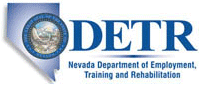 Job Information
Cleveland Clinic

RN Ambulatory

in

Las Vegas

,

Nevada
Job ID: 108653
Responsibilities:
Provides professional nursing care to a specified group of non-hospitalized patients in a variety of health care settings.

Assesses health status by completing a nursing assessment, performs telephone triage and notifies physician of abnormal findings.

Establishes a care plan in collaboration with the patient, family and health care team. Coordinates ongoing care.

Provides health education to patients and families and evaluates, adapts and documents education to learning needs and abilities of patients or families.

Assists with specialized diagnostic and therapeutic procedures.

Assists with specialized patient care equipment as required by the clinical department and medical specialty assigned.

Administers medications and treatments as ordered by a LIP. Monitors patient response to treatment.

Assists in the preparation of the department specific education for patients and colleagues. Initiates CPR and other emergency measures.

Covers other nursing roles in the department as needed.

Facilitates smooth operation of the outpatient clinic desks.

Participates in quality initiatives, process improvement and research activities to improve patient outcomes, patient experience and patient safety.

Maintains professional growth and development in the nursing field and identified annual core competencies.

Supports compliance with all regulatory requirement and standards.

Other duties as assigned.
Education:
Graduate of accredited school of nursing.

Bachelor of Science in Nursing preferred.
Certifications:
Current state licensure as a Registered Nurse (RN).

Basic Cardiac Life Support (BCLS) required.
Complexity of Work:
Requires critical thinking skills, decisive judgment and the ability to work with minimal supervision.

Must be able to work in a stressful environment and take appropriate action.

Professional behavior/appearance required, ability to focus on patient safety, teamwork, patient outcomes, patient experience and quality improvement.

Strong communication and interpersonal skills.
Work Experience:
Minimum two years RN clinical experience required.

If current Cleveland Clinic Caregiver in ambulatory Cleveland Clinic setting transferring into a RN role but remaining in the same current ambulatory Cleveland Clinic setting, will consider current LPN, Medical Assistant, and/or other unlicensed clinical healthcare experience (e.g. Dialysis Tech., Ambulatory CT., Ambulatory PCNA, Ambulatory Patient Care Tech(Weston)) in lieu of RN experience .
Physical Requirements:
Requires full range of motion, manual and finger dexterity and eye-hand coordination.

Requires corrected hearing and vision to normal range.

May requires some exposure to communicable diseases or bodily fluids.

Light Work - Exerting up to 20 pounds of force occasionally, and/or up to 10 pounds of force frequently, and/or a negligible amount of force constantly (Constantly: activity or condition exists 2/3 or more of the time) to move objects. Even though the weight lifted may be only a negligible amount, a job should be rated Light Work: (1) when it requires walking or standing to a significant degree; or (2) when it requires sitting most of the time but entails pushing and/or pulling of arm or leg controls; and/or (3) when the job requires working at a production rate pace entailing the constant pushing and/or pulling of materials even though the weight of those materials is negligible.
Personal Protective Equipment:
Follows Standard Precautions using personal protective equipment as required for procedures.
Cleveland Clinic is pleased to be an equal employment/affirmative action employer: Women/Minorities/Veterans/Individuals with Disabilities.
Cleveland Clinic