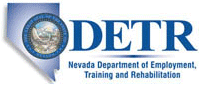 Job Information
UnitedHealth Group

RN Hospice - Per Diem - Southwest Medical - Las Vegas NV

in

Las Vegas

,

Nevada
Per DIem Requirements: Minimum of 2 days a month - weekend coverage required
Southwest Medical, part of OptumCare, is a multi - specialty group of physicians, Nurse Practitioners, and Physician Assistants consisting of over 300 providers, 21 medical health centers including six urgent care clinics, four convenient care centers, two lifestyle centers catering to older adults, an outpatient surgery center, home health, hospice and palliative care services, plus E-visits and online options via Now Clinic telemedicine technology. Southwest Medical offers patients compassion, innovation, and quality care throughout southern Nevada. Southwest Medical is headquartered in the greater Las Vegas, NV area.
Southwest Medical Associates is part of the Optum division under the greater UnitedHealth Group umbrella.
Southwest Medical Hospice is seeking knowledgeable, compassionate RNs to provide direct care to hospice patients in their homes or facilities. As a hospice nurse, you would work with other healthcare professionals to determine the best overall care for terminal patients. Additionally, you would provide emotional support to the patients' families. These positions offer potential for growth, a friendly staff and an opportunity to interact with patients and their families on a more personal level.
The Hospice RN will be responsible for identifying patient / family needs and for providing supportive care, coordinating the case among the Interdisciplinary Group team in accordance with the plan of care in order to maximize the comfort and health of patients and families. As a hospice RN, you will be responsible for overseeing and participating in day to day clinical care of terminal patients and their families. You will also be responsible for clinical care and medical management activities across the continuum of care (assessing, planning, implementing, coordinating, monitoring and evaluating) as it relates to end of life palliative care.
Primary Responsibilities:
Coordinate with the RN manager to assure the client driven plan of care that strives to meet positive outcomes through ongoing evaluation using evidenced based practice

Responsible for making certain that hospice care provided is compliant with state and federal regulations (documentation and delivered) through participation in chart review and following established process

Responsible for participation in orientation, ongoing education programs and successful completion of competency requirements

Responsible for providing services that are congruent with the policies of Southwest Medical Hospice within the scope of professional nursing practice as defined within the Nurse Practice Act

Provide services to meet both internal and external customers' expectations

Ensure hospice care is provided in accordance with agency and company Corporate Compliance Program

Other responsibilities as assigned
You'll be rewarded and recognized for your performance in an environment that will challenge you and give you clear direction on what it takes to succeed in your role as well as provide development for other roles you may be interested in.
Required Qualifications:
Current and unrestricted NV RN license or temporary NV RN license with the ability to obtain permanent NV RN license upon expiration of temporary NV RN license

Must be willing to travel within the Las Vegas area into patients' home or facilities to provide comfort care and pain management

Must participate in weekend and / or after hours care of hospice patients as needed

Access to reliable transportation that will enable you to travel to client and / or patient sites within a designated area

Employees are required to screen for symptoms using the ProtectWell mobile app, Interactive Voice Response (i.e., entering your symptoms via phone system) or a similar UnitedHealth Group-approved symptom screener prior to entering the work site each day, in order to keep our work sites safe. Employees must comply with any state and local masking orders. In addition, when in a UnitedHealth Group building, employees are expected to wear a mask in areas where physical distancing cannot be attained

You will be provisioned with appropriate Personal Protective Equipment (PPE) and are required to perform this role with patients and members on site, as this is an essential function of this role
Preferred Qualifications:
Bachelor's degree

Experience in community health, critical care, oncology, HIV / AIDS, advanced illness or medical surgical patient care setting

Hospice experience (preferably in home hospice agency)

Knowledge of professional standards of care and laws and regulations applicable to hospice services
Careers with Optum. Here's the idea. We built an entire organization around one giant objective; make the health system work better for everyone. So when it comes to how we use the world's large accumulation of health-related information, or guide health and lifestyle choices or manage pharmacy benefits for millions, our first goal is to leap beyond the status quo and uncover new ways to serve. Optum, part of the UnitedHealth Group family of businesses, brings together some of the greatest minds and most advanced ideas on where health care has to go in order to reach its fullest potential. For you, that means working on high performance teams against sophisticated challenges that matter. Optum, incredible ideas in one incredible company and a singular opportunity to do your life's best work.(sm)
Diversity creates a healthier atmosphere: UnitedHealth Group is an Equal Employment Opportunity / Affirmative Action employer and all qualified applicants will receive consideration for employment without regard to race, color, religion, sex, age, national origin, protected veteran status, disability status, sexual orientation, gender identity or expression, marital status, genetic information, or any other characteristic protected by law.
UnitedHealth Group is a drug-free workplace. Candidates are required to pass a drug test before beginning employment.
Job Keywords: Hospice, RN, Palliative Care, Critical Care, Home Health, Hospital, Medical Surgical, ICU, Oncology, Las Vegas, NV, Nevada, 911241
UnitedHealth Group