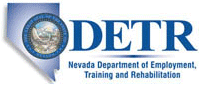 Job Information
UnitedHealth Group

RN Oncology - PRN - OptumCare Cancer Centers

in

Las Vegas

,

Nevada
There's an energy and excitement here, a shared mission to improve the lives of others as well as our own. Nursing here isn't for everybody. Instead of seeing a handful of patients each day, your work may affect millions for years to come. Ready for a new path? Start doing your life's best work.(sm)
OptumCare Cancer Care of Nevada is committed to offering patients compassion, innovation, and high quality care. The group is headquartered in the greater Las Vegas, NV area.
The Oncology RN will work with the Clinical Operations, Nursing staff and Physicians to ensure clinic goals are met through determination of work load priorities to meet the clinic's administrative, operational and support requirements. Excellent communication (written and verbal) skills.
*Per Diem Position: Required Coverage - 2 days per week*
*Position is supporting all 3 OptumCare Cancer Center locations*
Primary Responsibilities:
Provide care for critically or chronically ill cancer patients

Administer Chemotherapy or other methods of symptom treatment per the Physician's orders and monitor Patient's progress

Create a supportive environment, educating cancer patients about treatment procedures and particularities of the disease

Work with patients who have been diagnosed with life - threatening conditions to provide a stable environment to help patients and their families with work through the treatment process and to cope with potentially fatal outcomes

Ensure strict compliance with federal and state regulations and company policies, procedures and processes

Ensure patient care is delivered appropriately and consistent with OptumCare's best - practices and industry standard measures

Perform other work related duties and activities as assigned or requested
You'll be rewarded and recognized for your performance in an environment that will challenge you and give you clear direction on what it takes to succeed in your role as well as provide development for other roles you may be interested in.
Required Qualifications:
Current, unrestricted NV RN license or temporary NV RN license with the ability to obtain permanent NV RN license upon expiration of temporary NV RN license

Chemotherapy certification (or able to attain within six months of hire)

2+ years of experience in a hospital setting, acute care, or direct care experience with the adult population

IV Infusion certified

Demonstrated effectiveness with nursing processes

Possesses personal fortitude and compassion to deal with patients suffering from a profound illness

Proficient computer skills i.e. Microsoft products (Excel, Word, Outlook), experience with computer based medical records recommended

Access to reliable transportation that will enable you to travel to client / patient sites within a designated area

You will be provisioned with appropriate Personal ProtectiveEquipment (PPE) and are required to perform this role with patients and memberson site, as this is an essential function of this role.

Employees are required to screen for symptomsusing the ProtectWell mobile app, Interactive Voice Response (i.e., enteringyour symptoms via phone system) or a similar UnitedHealth Group-approvedsymptom screener prior to entering the work site each day, in order to keep ourwork sites safe. Employees must comply with any state and local masking orders.In addition, when in a UnitedHealth Group building, employees are expected towear a mask in areas where physical distancing cannot be attained.
Preferred Qualifications:
OCN certification

1+ year of oncology experience

Experience charting in EMR
Careers with Optum. Here's the idea. We built an entire organization around one giant objective; make the health system work better for everyone. So when it comes to how we use the world's large accumulation of health-related information, or guide health and lifestyle choices or manage pharmacy benefits for millions, our first goal is to leap beyond the status quo and uncover new ways to serve. Optum, part of the UnitedHealth Group family of businesses, brings together some of the greatest minds and most advanced ideas on where health care has to go in order to reach its fullest potential. For you, that means working on high performance teams against sophisticated challenges that matter. Optum, incredible ideas in one incredible company and a singular opportunity to do your life's best work.(sm)
Diversity creates a healthier atmosphere: UnitedHealth Group is an Equal Employment Opportunity/Affirmative Action employer and all qualified applicants will receive consideration for employment without regard to race, color, religion, sex, age, national origin, protected veteran status, disability status, sexual orientation, gender identity or expression, marital status, genetic information, or any other characteristic protected by law.
UnitedHealth Group is a drug-free workplace. Candidates are required to pass a drug test before beginning employment.
Job Keywords: Oncology RN, Infusion RN, Chemotherapy, Las Vegas, NV, Nevada
UnitedHealth Group