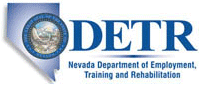 Job Information
Convergint Technologies

Sales Estimator

in

Las Vegas

,

Nevada
Sales EstimatorLocation Las Vegas, NV (On-Premises) Primary Office Nevada
7770 Duneville St.
Suite 11
Las Vegas, NV 89139
United States
Duration Full Time Desired Education High School / GED Desired Experience 0-3 Years
5+ years preferred with industry product lines: EST, Lenel, Genetec, Avigilon,HiD, Exacq, other related products Responsibilities Responsible for actively driving and managing the technology and evaluation stage of the sales process, working in conjunction with Sales, Operations & Service. Responsible for advising on overall project requirements including plan analysis, review of plan specifications, and site visits. Duties include project estimating, design, proposal preparation and identification of material and equipment requirements.

-Carries out in-depth analysis of plans, functional specifications and site visits to determine and advise on overall project requirements.

-Assist sales team on putting together project proposals in Convergint estimating tool including completion of RFIs and RFPs

-Understands requirements and articulate the value proposition of CTC products and services to customer.

-Provides input, review and coordination of the preparation of shop drawings and wiring diagrams, based on project plans and specifications for completeness, showing location of devices, equipment, wiring, etc.

-Site walks with Account Executive to determine equipment needs

-Develop detailed project scope of work including exceptions/clarifications

-Provide project labor quotes to cover costs while maintaining a competitive bid

-Advises Account Executive and Project Manager regarding products needed for installation, identifying any items which have longer lead times.

-Assist sales with developing new customers by providing technical assistance on initial meetings and site walks

-Develop skills in Blue Beam for system design and proposals

-Manage all incoming requests to meet deadlines on time

-Provide detail quotes that cover the bid specifications without over engineering to make sure we are competitive

-Develop working relationships with product partners to help drive business and product discounts

-Develop working relationships with CTC Security and Fire sales personnel

-Stay current on new products and technology to assist sales team with system design ideas

-Attend frequent lunch and learns with product partners to help maintain product knowledge

-Value engineer project bid specifications to help cover costs, be competitive and win jobs

-Performs other duties and responsibilities as requested or required. Skills -Exceptional customer focus and ability to work under pressure; ability to maintain awareness of, and seek to meet the needs and wants of the customer without being prompted

-Basic knowledge of engineering principles and practices related to building automation systems, fire alarm systems, and/or electronic security systems

-Must be a self-starter and work well without supervision

-Strong verbal, written, presentation and interpersonal communication skills

-Excellent organizational skills and the ability to handle multiple projects simultaneously

-Proficient computer skills including MS Office applications (Outlook, Word, Excel) Other Convergint Technologies offers a comprehensive benefits package designed to meet the diverse needs of our colleagues and their families including;

- Medical, Dental & Vision plans

- Flexible Spending accounts

- 401K Matching Plan

- Wellness program

- Colleague assistance program

- Smoking cessation program

- Life insurance & disability plan

- Fun and laughter in the workplace rewards

- The ability to make a daily difference


Convergint Technologies is an Equal Opportunity Employer who is committed to workforce diversity. Minorities/Females/Disabled/Veterans are encouraged to apply. Qualified applicants will receive consideration without regard to age, race, color, religion, sex, sexual orientation, disability, or national origin. We offer a smoke-free and drug-free workplace.

Employment is contingent upon successful completion of background investigation and pre-employment drug screen.
All applications and resumes are held in confidence. Only candidates whose profiles closely match requirements will be contacted for an inverview.