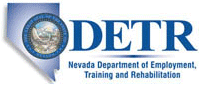 Job Information
Holcim (US) Inc.

Sales Manager

in

Las Vegas

,

Nevada
Overview
PURPOSE
The Sales Manager oversees the sales function for the assigned business unit, including analytics, presenting, client relationship management, business and revenue generation. This role is either a mid-level sales manager or one with a medium sized territory. Incumbent commonly has responsibility for sales in more than one product line and dispatch.
Responsibilities
KEY RESPONSIBILITIES
Demonstrates a commitment to communicating, improving and adhering to safety policies in all workenvironments and areas.

Responsible for client interface and presentations as well as management of all current and new projects

Responsible for client retention and identification of new revenue streams

Build upon client relationships and ensure a smooth creation, execution, assessment, and ongoing enhancement of customer's needs

Maintain market information related to competition, future opportunities and market trends in business unit

Creates clear business strategy for key accounts (e.g. increase share, account penetration, protect existing base)

Promotes the use of Aggregate Industries products in the territory

Provide operational guidance and issue resolution for client business

Tracking and management of major sales opportunities as they progress through the selling process

Establish annual budgets for marketing and sales expenses and enforce budgetary controls

Prepare monthly/quarterly reporting information showing results to-date; forecast/reforecast to year-end

Comparing with prior year-end and budget

Represent company in industry organizations including participating actively in trade associations

Interaction with credit and billing to ensure smooth invoicing and appropriate DSO

Provide assistance to Credit Manager and work with that team to ensure collections targets are met

Work to protect the company's receivables on all contracts to limit bad debt exposure

Responsible for ensuring order processing and dispatch accuracy and timeliness. Provides day-to-day oversight for the Dispatch Center team. Enforces established policies, procedures, and regulations. Responsible for ensuring that appropriate controls are in place. Demonstrates continuous effort to improve operations, decrease turnaround times, streamline work processes, and work cooperatively and jointly to provide quality seamless customer service. Monitors work to ensure a high level of customer satisfaction; reviews order entry and assesses schedule to optimize driver productivity. May perform customer service and dispatch activities to ensure that customer requirements are satisfied.

Intervenes in complex customer service situations where dialogue with the customer has escalated to high management levels within the customer organizations or where issues are beyond the expertise of Dispatch Center staff. Counsels and negotiates with customers to develop mutually beneficial outcomes.

Develops and recommends new procedures. Communicates and implements new and existing policies and procedures to staff within the department. Coordinates with other departments to resolve issues involving customer service and dispatch.

Generates and presents reports to upper management on volume and quality metrics. Tracks and conducts analysis of reports on performance, conducts research, and analyzes reports to develop a conclusion regarding areas of improvement and focus.

Other duties as assigned.
Qualifications
KNOWLEDGE, SKILLS & ABILITIES
Required Education: Bachelor's Degree or equivalent experience
Required Work Experience: 7-10 years experience. Aggregate, Ready-Mix or Asphalt sales desired
Licenses Preferred : Driver's License
Required Computer and Software Skills : Microsoft skills. SAP experience preferred
Travel Requirements : Frequent local travel required to company and customer sites in the regional area.Minimal overnight travel required.
INTERNAL CONTROLS
Responsible for providing reasonable assurance of effective and efficient operations, including actions to prevent and detect fraud and protect Company resources.
HEALTH & SAFETY (H&S) COMPETENCIES
Ensures alignment of H&S activities arising from H&S missions and objectives.

Actively manages risks by ensuring that all related control activities are thoroughly implemented.

Drives committed and effective incident management through active participation in incident review, investigation, and corrective action creation.

Promotes a culture of incident reporting and leading indicators, i.e., Near Misses and Visible Personal Commitment (VPC).

Exercises and encourages core H&S values including, but not limited to, developing self and coaching others by inspiration and empowerment.
Click to view Company Benefits Overview (https://lafarge-na.icims.com/icims2/servlet/icims2?module=AppInert&action=download&id=332309&hashed=-1767320747)
EOE/M/F/Vet/Disabled
# of Openings 1
Requisition ID 2021-9497
Position Type Salaried Full-Time
Category Sales
Product Line Aggregates
Job Locations US-NV-Las Vegas
Company Aggregate Industries Management, Inc.
Holcim (US) Inc.