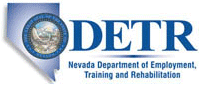 Job Information
Masimo Corporation

[SALES - REMOTE] Clinical Specialist I (Las Vegas)

in

Las Vegas

,

Nevada
[SALES - REMOTE] Clinical Specialist I (Las Vegas)
Position LocationLas Vegas, Nevada
Job Code Posting4309
Quantity Required1
Apply Now
Masimo (NASDAQ: MASI) headquartered in Irvine, California, is a fast-growing and award-winning international medical technology and device company with operations spanning the globe. We develop innovative, noninvasive monitoring technologies that save, extend and improve the lives of people of all ages, in all walks of life. These revolutionary technologies are helping to solve "unsolvable" problems that have plagued the healthcare industry, while taking the pain and discomfort out of blood monitoring. For more than 25 years, innovation has been and will continue to be our passion.
To learn more about us, please visit: www.masimo.com
Job Summary
The Clinical Specialist is an entry level role responsible for supporting Masimo Products and maintaining customer relationships with a variety of clinicians and other key stakeholders.
Duties & Responsibilities
Acquire the knowledge and become an expert of Masimo Technology and Products.

Ability to perform in the Project Management Role, Lead Clinical Specialist Role, or Clinical Specialist Resource Role for on-site implementations, evaluations and additional projects within the scope of this job description.

Coordinates the equipment needs of the implementations with Masimo Corporate headquarters.

Coordinates with the health care facility and OEM partners in order to provide a successful transition to Masimo Products.

Coordinates with the Management Team to secure resources to support projects.

Maintains an on-going relationship with Masimo customers to meet or exceed their expectations.

Present a positive/professional image reflective of the Masimo Corporation.

Collaboratively manage the respective territory with the Account Manager, as well as assist others in their territory as needed. Conduct and assist the Sales Team with Physical Inventories as part of the Masimo Sales Process.

Ability to prioritize and plan independently, as well as with sales and CS team members to meet the goals of the company and attain customer satisfaction/loyalty.

Ability to be an integral part of an innovative, fast paced clinical and business development team;

Identify specific needs of the customer before, during and after implementation; Identify problems and assist in providing solutions.

Conduct demonstrations (side-by-side) and evaluations (using ADC) for Masimo Technologies.

Document Customer Interaction using the Masimo Customer Relations Management Tool, updating on a weekly basis at a minimum.

Participate and support tradeshows as required.

Performs special projects as requested.

Additional Duties may be presented within the scope of this job description.
Minimum Qualifications
Exceptional written, oral and interpersonal skills.

Must be PC literate.

Excellent organizational skills.

Ability to work independently.

Independent problem solving skills.

Ability to travel 75% of the time.

Must meet current state and/or professional license requirements.

2 years' experience in the medical field.

Registered Nurse, Certified Respiratory Therapist, Registered Respiratory Therapist, EMT, Paramedic, Anesthesia Tech or other health care related field.​
Preferred Qualifications
2 years' critical care experience preferred.
Education
Clinical credentials required.
Physical requirements/Work Environment
This position primarily works outside of a traditional office environment, making frequent customer contact on a daily basis. It requires frequent sitting, standing, walking and lifting (must be able to lift a minimum of 50 pounds). Daily use of a computer and other computing and digital devices is required. May stand for extended periods when facilitating meetings or walking in the facilities. Must be able to travel extensively (both domestically and locally), so the ability to operate a motor vehicle and maintain a valid Driver's license is required. Must have a valid Driver's license with a driving record that meets company's insurance requirements.
The physical demands of the position described herein are essential functions of the job and employees must be able to successfully perform these tasks for extended periods. Reasonable accommodations may be made for those individuals with real or perceived disabilities to perform the essential functions of the job described.
We are proud to offer if eligible a highly competitive compensation plan with an excellent benefits package including 3 weeks vacation, stock options, 401k match, medical, dental, vision plans and much more!
Masimo is an Equal Opportunity/Affirmative Action employer. All qualified applicants will receive consideration for employment without regard to race, color, religion, sex including sexual orientation and gender identity, national origin, disability, protected Veteran Status, or any other characteristic protected by applicable federal, state or local law.
NO AGENCIES PLEASE Thank you!
#LI-JL2
BackShare