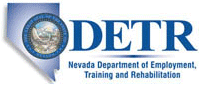 Job Information
UnitedHealth Group

Senior Business Systems Specialist - Las Vegas, NV

in

Las Vegas

,

Nevada
As a Senior Business Systems Specialist , you will create and deliver high quality system solutions for our applications, products and services across all technology functions. You will consult with users and technology specialists to define business processes and the information systems for supporting those processes. You may perform analysis and also serve as business liaisons to understand and refine business requirements. You will provide technical support in developing systems that are cost effective and meet users requirements. You will work to create systems that work together in a cohesive manner, enforcing standards and methods consistently across the enterprise. Roles may support both current system improvements and maintenance along with new system development.
Working Schedule : This is a full-time position with standard working hours from Monday to Friday from 8am to 5pm. Our office is located at 2720 North Tenaya Way, Las Vegas NV 89128.
Primary Responsibilities:
Consult with users and technology specialists to define business processes and be the liaison between the two parties

Perform Business Analysis

Ability to define project objective, scope, write business and technical requirements

Business Liaison to refine business requirements

Communicate and validate requirements with stakeholders

Validate solution meets business needs

Technical support in developing systems that meet requirements included but not limited to: new development, system improvement, and ongoing maintenance for projects within the Microsoft Suite

Apply technology to enable business solutions

Ability to work through minimal business problems and determine root cause

Produce, publish and distribute scheduled and ad - hoc client and operational reports relating to the development and performance of products, processes and technologies

Define project scope and objectives

Escalate issues to the Manager and Analyst Leads as appropriate
You'll be rewarded and recognized for your performance in an environment that will challenge you and give you clear direction on what it takes to succeed in your role as well as provide development for other roles you may be interested in.
Required Qualifications:
High School Diploma/ GED

2 + years' experience evaluating and analyzing data using SQL to report and display results

2 + years' experience in using Microsoft Access to create reporting and interactive User Interfaces for large amounts of users

2+ years utilizing Microsoft Office Suite Applications in a professional setting
Preferred Qualifications:
Bachelor's degree

Prior Healthcare Industry experience

Previous experience in Claims Analysis

Previous experience in Facets

Experience in Project Management and Project Management Life Cycle.PM

2 + years' experience in utilizing Visual Basic to automate and enhance Microsoft Suite Processes

VBA in a professional setting
UnitedHealth Group is working to create the health care system of tomorrow.
Already Fortune 6, we are totally focused on innovation and change. We work a little harder. We aim a little higher. We expect more from ourselves and each other. And at the end of the day, we're doing a lot of good.
Through our family of businesses and a lot of inspired individuals, we're building a high-performance health care system that works better for more people in more ways than ever. Now we're looking to reinforce our team with people who are decisive, brilliant - and built for speed.
Come to UnitedHealth Group, and share your ideas and your passion for doing more. We have roles that will fit your skills and knowledge. We have diverse opportunities that will fit your dreams.
Diversity creates a healthier atmosphere: UnitedHealth Group is an Equal Employment Opportunity/Affirmative Action employer and all qualified applicants will receive consideration for employment without regard to race, color, religion, sex, age, national origin, protected veteran status, disability status, sexual orientation, gender identity or expression, marital status, genetic information, or any other characteristic protected by law.
UnitedHealth Group is a drug - free workplace. Candidates are required to pass a drug test before beginning employment.
Keywords: Business Systems, Las Vegas, Nevada, SQL
UnitedHealth Group