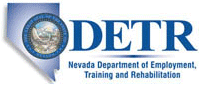 Job Information
UnitedHealth Group

Senior Care Advocate - Las Vegas, NV

in

Las Vegas

,

Nevada
You're looking for something bigger for your career. How about inventing the future of health care? Optum is offering an innovative new standard for care management. We're going beyond counseling services and verified referrals to behavioral health programs integrated across the entire continuum of care. Our growth is fueling the need for highly qualified professionals to join our elite team. Bring your skills and talents to a role where you'll have the opportunity to make an impact on a huge scale. Join us. Take this opportunity to start doing your life's best work.(sm)
As a Behavioral Health Care Manager you will be responsible for utilization management, utilization review, or concurrent review (telephonic inpatient care management). You will review current inpatient services and intensive Mental Health and Substance Abuse services to determine medical appropriateness. You will use established medical guidelines to ensure the best possible health outcomes, both mentally and physically. Here you will work within an incredible team culture; a clinical and business collaboration that is learning and evolving every day.
Primary Responsibilities:
Performing care management activities to ensure that patients move through the continuum of care efficiently and safely

Assessing and interpreting customer needs and requirements

Reviews cases and analyzes clinical information in conjunction with Medical Directors to determine the appropriateness of hospitalization

Performing Clinician to Physician interaction to acquire additional clinical information or discuss alternatives to current treatment plans

Escalates cases to the Medical Director for case discussion or peer-to-peer intervention as appropriate

Performs anticipatory discharge planning in accordance with the patient's benefits and available alternative resources

Collaborates with Medical peers on consideration of discharge planning needs

Refers patients to disease management or case management programs

Assists with the development of treatment plans

Documents activities according to established standards

Identifies solutions to non - standard requests and problems

Solves moderately complex problems and/or conducts moderately complex analyses

Works with minimal guidance; seeks guidance on only the most complex tasks

Provides explanations and information to others on difficult issues

Acts as a resource for others with less experience

Works with less structured, more complex issues
You'll be rewarded and recognized for your performance in an environment that will challenge you and give you clear direction on what it takes to succeed in your role as well as provide development for other roles you may be interested in.
Required Qualifications:
An RN with 2+ years of experience in behavioral health OR Licensed Master's Degree level clinician in: Psychology, Social Work, Counseling or Marriage & Family Counseling; or Licensed Ph.D. or Licensed PsyD

Licensure must be current and unrestricted

2+ years of behavioral health clinical experience in an inpatient / acute setting or outpatient setting

Demonstrated ability to assist with focusing activities toward a strategic direction as well as developing tactical plans

Problem solving skills; the ability to systematically analyze problems, draw relevant conclusions and devise appropriate courses of action

Ability to convey complex or technical information in a manner that others can understand, as well as ability to understand and interpret complex information from others

Intermediate computer skills (Microsoft Word, Outlook and Internet) with the ability to navigate a Windows environment and to create, edit, save and send documents utilizing Microsoft Word

Ability to work in an ever changing work environment

Must be flexible on the hours. Normal hours are M - F 8am - 5pm. There may be a night or two a week working until 7PM and the occasional weekend

Employees are required to screen for symptoms using the ProtectWell mobile app, Interactive Voice Response (i.e., entering your symptoms via phone system) or a similar UnitedHealth Group-approved symptom screener prior to entering the work site each day, in order to keep our work sites safe. Employees must comply with any state and local masking orders. In addition, when in a UnitedHealth Group building, employees are expected to wear a mask in areas where physical distancing cannot be attained.

You will be asked to perform this role in an office setting or other company location, however, may be required to work from home temporarily due to space limitations.
Preferred Qualifications:
Knowledge of Level of Care Guidelines (i.e. Milliman, Interqual etc.)

Prior Utilization Review experience

Experience in discharge planning and/or chart review

Experience in acute long term care, acute rehabilitation, or skilled nursing facilities

A background that involves utilization review for an insurance company or in a managed care environment

Previous experience in a telephonic, office based role
Careers with Optum. Here's the idea. We built an entire organization around one giant objective; make the health system work better for everyone. So when it comes to how we use the world's large accumulation of health - related information, or guide health and lifestyle choices or manage pharmacy benefits for millions, our first goal is to leap beyond the status quo and uncover new ways to serve. Optum, part of the UnitedHealth Group family of businesses, brings together some of the greatest minds and most advanced ideas on where health care has to go in order to reach its fullest potential. For you, that means working on high performance teams against sophisticated challenges that matter. Optum, incredible ideas in one incredible company and a singular opportunity to do your life's best work.(sm)
Diversity creates a healthier atmosphere: UnitedHealth Group is an Equal Employment Opportunity / Affirmative Action employer and all qualified applicants will receive consideration for employment without regard to race, color, religion, sex, age, national origin, protected veteran status, disability status, sexual orientation, gender identity or expression, marital status, genetic information, or any other characteristic protected by law.
UnitedHealth Group is a drug - free workplace. Candidates are required to pass a drug test before beginning employment.
Job Keywords: Licensed Master's Degree level clinician in: Psychology, SW, Counseling or Marriage & Family Counseling; or Licensed Ph.D. or Licensed PsyD; OR an RN w/ at least 2 years of experience in behavioral health, RN Reviewer, United Health Group, Las Vegas, NV, Nevada
UnitedHealth Group