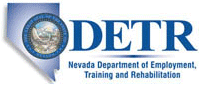 Job Information
exp

Senior Mechanical Engineer 3

in

Las Vegas

,

Nevada
At EXP, we know that great experiences start with the right people. We believe that work should be challenging, and the challenge should be fun. We also believe that exponential possibilities are more likely to occur with a respectful, satisfying and empowering company. We value and respect our employees - their experience and expertise as well as their energy, passion and diversity - and their innovative approach to work and to life.
Your Challenge
EXP is currently searching for a Senior Mechanical Engineer 3 for our Las Vegas, NV location.
Your Responsibilities
CAD proficient with working CAD drawings.
Prepare one-line diagrams.
Prepare/Review calculations for loads.
Thorough knowledge of codes.
Edit specifications to reflect the project requirements.
Develop equipment room sizes during SD and DD phases.
Select and schedule equipment.
Meet with vendors to determine specification requirements for application.
Coordinates with other disciplines (MEP/FP, Arch, Struct, etc.).
Respond to RFI's for the project and accurately review submittals.
Solve installation problems.
Apply risk management procedures daily to minimize exp's and client's exposure to problems.
Understand work planning and manage design process to the available hours in work plan.
Understand proper scope of SD, DD, CD level documents – and deliver appropriate documentation.
Work with PC, PM, and Clients to meet scheduled project milestones of multiple projects.
Manage and deliver revisions (ASI's, etc.) and sketches according to proper numbering conventio
Edit and develop scope of work narratives (SD narrative, basis of design, etc.).
Market Sector – Understands specific engineering requirements for applications within a market sector.
Understand and properly provide existing exp details relevant to projects.
Be able to direct and mentor Designer level staff on all of their responsibilities on a daily basis.
Perform at a 'responsible charge' level of meeting exp's design and quality levels.
QA/QC reviews of all calculations by Designers, and provide guidance and mentoring.
Determine content of drawings and specs for Designers in order to meet the scope of work.
Develop and monitor work plans in conjunction with other PM's.
Review code related items with Designers and ensure compliance
Manage work plans and deliverables on multiple projects within budgeted hours.
Write studies and reports for systems on projects.
Write sequences of operations for AHU's, CHW and HW systems.
Understands and applies concepts of CHW, HW, WSHP, variable & constant flow systems.
Air side systems – CV, VAV, coil selection, fan selection.
Hydronic Systems – hot, chilled condenser, steam.
Refrigeration Systems – Variable refrigerant flow VRF
Thorough understanding of psychometrics and be able to apply to every project.
Advanced equipment selection and analysis – chillers, boilers, air terminals, cooling towers, air valves, heap filters, DX equipment and water source heat pumps.
Thorough understanding of humid climate design risks.
Thorough understanding of total energy concepts.
The Skills, Knowledge, and Abilities We Seek:
Candidate should have an engineering degree in the field of mechanical engineering with 10+ years of building HVAC and Plumbing design experience on gaming and hospitality projects.
Project Management experience.
Registered Professional Engineer required.
REVIT MEP and Auto CAD Proficient desired.
What EXP Can Offer
With a mission to understand, innovate, partner and deliver, EXP provides engineering, architecture, design and consulting services to the world's built and natural environments.
Our heritage dates back to 1906, when the earliest of EXP's predecessor companies started its engineering infrastructure practice. Today, over 3,000 creative EXP professionals across North America provide the passion and expertise needed to deliver successful projects around the world.
Our promise is to offer you a challenging career in a positive and dynamic work environment, and it's a promise we take seriously.
Join a dynamic team at EXP that provides you with innovative projects, the capacity to develop your career, a full range of benefits, flexible working hours, and much more! When you explore what EXP has to offer, you'll find exponential possibilities.
For more information, visit www.exp.com.
EXP is proud to be an Equal Opportunity Employer who fully and actively supports equal access for all people regardless of Race, Color, Religion, Gender, Age, National Origin, Veteran Status, Disability, Genetic Information or Testing, Family and Medical Leave, Sexual Orientation and Gender Identity or Expression.
Job Title: Senior Mechanical Engineer 3
Location: Las Vegas, NV 89118 US (Primary)
Education: University Degree