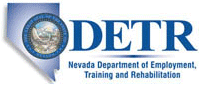 Job Information
Highgate Hotels

Spa Receptionist - Westin Hotel & Spa

in

Las Vegas

,

Nevada
Highgate is a leading real estate investment and hospitality management company widely recognized as an innovator in the industry. Highgate is the dominant player in major U.S. gateway cities including New York, Boston, Miami, San Francisco and Honolulu, with a growing Caribbean and Latin America footprint. The hospitality forward company provides expert guidance through all stages of the property cycle, from planning and development through recapitalization or disposition. Highgate has a proven record of developing its diverse portfolio of bespoke lifestyle hotel brands, legacy brands, and independent hotels and resorts with contemporary programming and digital acumen. The company utilizes industry-leading revenue management tools that efficiently identify and predict evolving market dynamics to drive outperformance and maximize asset value. With an executive team consisting of some of the most experienced hotel management leaders, the company is a trusted partner for top ownership groups and major hotel brands. Highgate maintains corporate offices in New York, Chicago, Dallas, London, Miami, and Seattle. www.highgate.com.
Part-Time
The Spa Attendant/Front Desk Agent is responsible for assisting the spa staff in providing a unique and outstanding spa experience for our members and guests. He/she is also responsible for scheduling all spa related appointments, checking guests in and out, and assisting in all retail sales.
Employees must, at all times, be attentive, friendly, helpful, and courteous to all guests, managers, and fellow employees.

Greet and welcome all guests and members.

Check guests and members in and out: administer keys to locker areas.

Process transactions for all events, guest fees, membership fees, dues, etc.

Handle all administrative functions of the spa including: using Spa software, maintaining inventory of supplies, answering telephones, making appointments, and answering questions.

Must be the initial and complete source of information regarding what is available at the Spa and all procedures to ensure guest comfort (i.e. treatments, equipment and products).

Must be able to assist guests in the retail area.

Arrange for all spa appointments for ala carte services/activities and packages.

Must monitor appointments and ensure proper staffing to maintain sense of order and efficiency.

Assist guests and members with spa prescriptions.

Ensure facility is prepared for proper opening and closing each day.

Monitor and maintain the cleanliness and orderliness of the facilities including ensuring facility/amenities are in proper working order.

Provide Spa tours as necessary.

High School diploma or equivalent and/or 1-year experience in a spa or related field preferred.

At least 1-year retail experience preferred.

Bi-lingual preferred.

Flexible and long hours sometimes required.

Medium work – Exerting up to 50 pounds of force occasionally, and/or 25 pounds of force frequently or constantly to lift, carry, push, pull or otherwise move objects.

Must be able to effectively communicate both verbally and written, with all level of employees and guests in an attentive, friendly, courteous and service oriented manner.

Must be effective at listening to, understanding, and clarifying concerns raised by employees and guests.

Must be able to multitask and prioritize departmental functions to meet deadlines.

Approach all encounters with guests and employees in an attentive, friendly, courteous and service-oriented manner.

Attend all hotel required meetings and trainings.

Maintain regular attendance in compliance with Highgate Hotel Standards, as required by scheduling, which will vary according to the needs of the hotel.

Maintain high standards of personal appearance and grooming, which includes wearing the proper uniform and nametag.

Comply with Highgate Hotel Standards and regulations to encourage safe and efficient hotel operations.

Maximize efforts towards productivity, identify problem areas and assist in implementing solutions.

Must be effective in handling problems, including anticipating, preventing, identifying and solving problems as necessary.

Must be able to understand and apply complex information, data, etc. from various sources to meet appropriate objectives.

Must be able to cross-train in other hotel related areas.

Must be able to maintain confidentiality of information.

Must be able to show initiative, including anticipating guest or operational needs.

Perform other duties as requested by management.

Maintain a friendly and warm demeanor at all times.

Hygiene is key in this environment due to the close proximity of working with the clients. At no time is cigarette smoke allowed to be on the hands, clothes or breath of a spa employee during a shift.
External Job Posting Title: Spa Receptionist - Westin Hotel & Spa
Job ID: 2021-12729
External Company Name: Highgate Hotels
Address1: 160 E. Flamingo Rd.