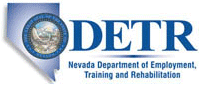 Job Information
Fabulous Freddys Car Wasd

Splash-Drink Bar-Attendant

in

Las Vegas

,

Nevada
Splash-Drink Bar-Attendant (/jobs/463619.html)
Jobs (/jobs/)

Login (/account/login.php?listing_id=463619&i=0)

20-Jul-2020 to Until Filled (MST)

Nevada

Las Vegas, NV, USA

$9.75

Hourly

Part Time
Part-TIme
Email Me Similar Jobs (/widget/refer_io.php) Email Me This Job (mailto:?subject=Splash-Drink%20Bar-Attendant%20at%20Fabulous%20Freddy%27s&body=Apply%20for%20the%20Splash-Drink%20Bar-Attendant%20at%20Fabulous%20Freddy%27s%20using%20the%20link%20below.%0A%0Ahttps%3A%2F%2Ffabfred.applicantpool.com%2Fjobs%2F463619.html)
Customer Service Representative!
General use of cash register and handling money.
Cleaning and maintanence to store.
Stocking shelves and coolers.
Basic food preparation.
QUALIFICATIONS
Must be able to communicate with people and have a fabulous attitude. Customer service skills are essential! Must be able to learn quickly and adapt to a fast paced work environment.