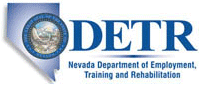 Job Information
The Salvation Army

Store Manager

in

Las Vegas

,

Nevada
Requisition Number
20-2263
Post Date
6/19/2020
Title
Store Manager
City
Las Vegas
State
NV
Description
JOB TITLE: STORE MANAGER
DEPARTMENT: RETAIL
STATUS: FULL-TIME
IMMEDIATE SUPERVISOR: RETAIL MANAGER
THE SALVATION ARMY MISSION STATEMENT: The Salvation Army, an international movement, is an evangelical part of the universal Christian Church.
Its message is based on the Bible. Its ministry is motivated by the love of God. Its mission is to preach the Gospel of Jesus Christ and to meet human needs in His name without discrimination.
QUALIFICATIONS:
• High School Diploma or equivalent.
• Must have a minimum of one year previous retail sales/customer service experience.
• At least one year retail experience in supervisory position preferred.
• Must be able to operate POS/Cash Register and have ability to schedule and supervise store employees.
• Must hold a valid driver's license, be able to show proof of insurance and have access to a motor vehicle.
• Must pass background check, which will include Criminal History and Sex Offender Registry.
• Ability to communicate effectively with management, store employees, customers and donors.
PHYSICAL REQUIREMENTS:
• Ability to sit, walk, stand, bend, squat, climb, kneel, and twist on an intermittent or continuous basis.
• Ability to grasp, push, pull objects such as files, file cabinet drawers, clothing carts, merchandise carts, rolling clothing racks, fixtures, furniture dollies, platform trucks and carts, hand trucks and miscellaneous carts.
• Ability to operate a telephone.
• Ability to lift up to 50 lbs.
• Ability to perform various repetitive motion tasks.
ESSENTIAL JOB DUTIES:
Schedule store employees to ensure appropriate coverage in store at all times.

Supervise employees in performance of duties to ensure compliance with published directives and guidelines.

Responsible for interviewing and processing for hiring new store employees.

Provide training for new personnel on store policies and procedures and the level of customer service expected by The Salvation Army.

Responsible for issuing disciplinary warnings, conference reports, employee evaluations and goals as needed in coordination with Administration.
2
Responsible for ordering merchandise and maintaining accurate inventory of merchandise on hand.

Responsible for adequate amount of change at the beginning of each day, safeguarding cash in registers and safe at all times and banking of cash receipts as per ARCC policy.

Responsible for processing of paperwork per Review Standards, especially as it relates to Hour and Wage compliance.

Attends monthly manager meetings and keep personnel informed of new policies and directives.

Responsible for maintaining good customer relations with customers and the community and setting example by greeting all customers and donors.

Assures that safety measures are established and maintained consistent with ARC policy and governmental regulations and that hazards are reported to Administration.

Responsible for the protection of property and building.

Responsible for maintaining and increasing store sales as projected by budget and goals set with Administration.

May transfer from store to store at the direction of Administration.

Implement appropriate loss prevention measures.

Coordinate daily morning and shift change team meetings.

Other written or verbal duties as may be assigned by the Administrator or his designate
Apply On-line