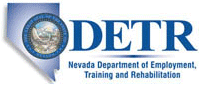 Job Information
Mission Support and Test Services, LLC

Supervisor II

in

Las Vegas

,

Nevada
Qualifications
Due to the nature of our work, US Citizenship is required for all positions.
Bachelors' degree or equivalent training and experience, plus a minimum of 8 years' of related and progressively responsible experience.

Advanced degree in a Physics, Nuclear Engineering, Applied Mathematics, or in a calculus-based Science, Technology, Engineering, and Mathematics (STEM) field preferred, and a Ph.D. in one of those fields is desired but not required.

Strong background in National Nuclear Security Administration (NNSA) radiological emergency response operations.

Must have experience with direction of scientific deliverables and mentoring of scientific and technical staff.

Must have demonstrated success and recognition in the field of radiological emergency response.

Demonstrated experience coordinating with aviation assets and directing teams in the collection and analysis of aerial radiological measurements is highly desired.

Ability to devise solutions that may require resolving conflicting customer expectations and coordinating complex program tasks including team members external to MSTS.

Must be highly organized, proficient in multitasking, self-motivated and able to complete tasks independently.

Must be willing to perform non-working hours, on-call duty, and ensure availability to work non-standard hours and deploy worldwide on short notice.

Must be capable of performing moderate lifting and be medically qualified for worldwide travel. Must submit to immunization for worldwide travel.

Pre-placement physical examination, which includes a drug screen, is required. MSTS maintains a substance abuse policy that includes random drug testing.

Must possess a valid driver's license.
Department of Energy Q Clearance (position will be cleared to this level). Reviews and tests for the absence of any illegal drug as defined in 10 CFR Part 707.4, "Workplace Substance Abuse Programs at DOE Sites," will be conducted. Applicant selected will be subject to a Federal background investigation, and subsequent reinvestigations, and must meet the eligibility requirements for access to classified matter. Successful completion of a counterintelligence evaluation, which may include a counterintelligence-scope polygraph examination, may also be required. Reference 10 CFR Part 709, "Counterintelligence Evaluation Program. Eligibility Requirements – To obtain a clearance, an individual must be a U.S. citizen at least 18 years of age. Reference DOE Order 472.2, "Personnel Security."
MSTS is an Equal Opportunity/Affirmative Action Employer. All qualified applicants will receive consideration for employment without regard to race, color, religion, sex, sexual orientation, gender identity, national origin, disability, veteran status or other characteristics protected by law. MSTS is a background screening, drug-free workplace.
Responsibilities
Serve as line manager for the Aerial Measuring System project staff located at the Remote Sensing Laboratory (RSL) on Nellis Air Force Base in Las Vegas, Nevada, reporting to the Aerial Measuring System Project Manager at RSL-Nellis.
Key Responsibilities
Must be able to accomplish staff results by communicating job expectations; planning, monitoring, and appraising job results.

Coaching, counseling, and disciplining employees.

Developing, coordinating, and enforcing systems, policies, procedures, and productivity standards.

Maintains staff by recruiting, selecting, orienting, and training employees; maintaining a safe, secure, and legal work environment; developing growth opportunities.

Participates in planning, staffing and scheduling activities.

Allocate resources and personnel to satisfy the program and project needs.

Will be required to provide scientific and/or technical support to a segment of the project work conducted at the RSL.

Responsible for creating an environment where employees feel safe to raise issues, empowered to address issues, and supported to resolve issues.

Serve as a qualified non-crew member on board rotary or fixed wing aircraft operating equipment while in flight.

Must be willing and able to travel worldwide, sometimes under severe conditions, as a member of National Nuclear Security Administration (NNSA) emergency response teams.

Provide feedback and continuous improvement to the operation.

Prepare and assign daily work assignments and weekly schedules for scientific and technical staff.

Perform various administrative duties and related work as assigned by the supervisor.
Overview
If you're looking for an interesting, fulfilling career, you've come to the right place!
At Mission Support and Test Services, LLC (MSTS), we're a dynamic team of employees who manage and operate the Nevada National Security Site (NNSS), formerly known as the Nevada Test Site. A premier outdoor, indoor and underground national laboratory for unique, high-level experiments, the NNSS has offices across the country, including Southern Nevada; Santa Barbara and Livermore, California; Washington, D.C.; and Albuquerque and Los Alamos, New Mexico. We're dedicated to working together as a team to keep our nation safe. Join us!
MSTS is a limited liability company consisting of Honeywell International Inc. (Honeywell), Jacobs Engineering Group Inc. (Jacobs), and HII Nuclear Inc.
Job ID2019-2201
of Openings1
CategoryManagement
TypeFull-Time
Location : CityLas Vegas
Location : State/Province (Full Name)Nevada