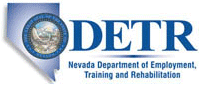 Job Information
Compass Group, North America

SUPPORT SERVICES COORDINATOR (Western US)

in

LAS VEGAS

,

Nevada
Posted Date: Nov 11, 2020
Position Title: COORD, SUPPORT SVCS
Location: Remote position - can live anywhere West (WA, OR, CA, NV, AZ, CO)
Morrison Living, a member of Compass Group®, is the nation's only company exclusively dedicated to providing food, nutrition & wellness, EVS and hospitality services to the senior living industry.  Morrison has over 350 registered dietitians, 250 executive chefs, 400 hospitality associates and 7,000 professional food service team members. Actively committed to fostering ways to enjoy great-tasting, healthy food through socially responsible practices and superior customer service, the Atlanta-based company serves more than 450 senior living clients in 42 states, including some of the largest and most prominent senior living communities in the United States.
/This position is eligible for an Employee Referral Bonus! If you know someone that is qualified for this role, please use the 'job search' in MyOpportunity to refer your referral and email them a link to apply. Your referral will be able to apply by clicking the link in the email then you can check the status under Careers in MyOpportunity by clicking on 'referral tracking.' For Employee Referral guidelines, FAQs and the Compass Employee Referral Policy, email //MyReferral@compass-usa.com.// Click/ /here to view the step-by-step instructions to refer a friend to this position./
Job Summary
Key Responsibilities:
• Prepare presentations (Power Point, financial book, hard copy, drafting documents...)
• Assists with process for managing Morrison roles & people, regarding IT access & client directories
• Supports & participated in communication actives throughout the region
• Supports mvision uploads of Operational Performance Directory
• Collates and uploads audit material on shared drive
• Research projects/compilation as needed
• Answer Phones, check voice mail/e-mail, respond appropriate
• Arrange and coordinate conference calls, region meetings and training sessions
• Prepare and process expense reports, payables, credit card statements and e-transfers
• Process tuition reimbursement/donation requests
• Purchase and ship client gifts and employee awards
• Prepare/maintain regional staff/client/unit directory database
• Process status change documents, special pay requests and coordinate relocation
• Work with Compass payroll and maintain "MAP" Manager Access to Personnel to resolve payroll issues
• Arrange travel plans for managers and new hire orientation
• Coordinate all manuals and computer related (hardware & software) for new account openings
• Develop, maintain, and update regional website
• Attend region meetings and participate in training
• Prepare reports for forecasting budgets; weekly and monthly
• Assist with new unit openings & corp. branded programs as needed
• Participate in Be-A-Star as chairperson for region
• Write memos, letters and other formal regional communications
• Complete all daily, weekly or monthly reports on a timely basis meeting all prescribed deadlines
• Ability to apply common sense understanding to carry out instructions furnished in written, oral, or diagram form
• Ability to deal with problems involving several concrete variables in standardized situations
• Performs other duties as assigned
• The employee must occasionally lift and/or move up to 25 pounds
Apply to Morrison Living today!
/Morrison Living is a member of Compass Group USA/
Click here to Learn More about the Compass Story
Compass Group is an equal opportunity employer. At Compass, we are committed to treating all Applicants and Associates fairly based on their abilities, achievements, and experience without regard to race, national origin, sex, age, disability, veteran status, sexual orientation, gender identity, or any other classification protected by law.
*Req ID: *434446
Morrison Living
MARK A SWINNERTON
SALARIED NON-EXEMPT
Compass Group, North America