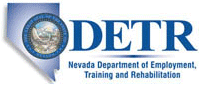 Job Information
9th Bridge School

Teacher - Preschool and Pre-Kindergarten

in

Las Vegas

,

Nevada
9th Bridge School is a project-based early childhood and elementary school centrally located in Downtown Las Vegas. The 9th Bridge School Educational Model is built upon the foundation of Social - Emotional Learning, Critical Thinking, and Integrated Academic Skills. At its core, it is our belief that learning should be student-inspired, inquiry-driven and experiential. Therefore, we use a project-based approach to learning, which means that our teachers are constantly observing and documenting the questions and interests of our students to develop authentic, engaging projects.
The 9th Bridge School is seeking teachers for our Preschool and PreKindergarten Programs for the 2019-2020 school year.
ESSENTIAL DUTIES AND RESPONSIBILITIES
? Create a positive and structured learning environment that allows all students to achieve success
? Ensure that all students are fully and consistently engaged in classroom activities
? Develop dynamic lessons that infuse both excitement and rigor so that students are encouraged to participate
? Organize and lead activities designed to promote physical, mental and social development, such as games, arts and crafts, music and storytelling
? Establish and enforce rules for behavior, and procedures for maintaining order
? Regularly evaluate student progress using a variety of assessment methods
? Use data to analyze and identify students strengths and deficiencies
? Actively engage in opportunities for professional growth and attend regularly scheduled professional development sessions
? Communicate regularly with families to share academic progress and develop a supportive home-school relationship
? Ensure that the classroom is operating in accordance with school policies and state licensing standards
? Supervise, evaluate, and plan assignments for teacher assistants and volunteers
? Prepare for and facilitate parent-teacher conferences
? Collaborate with other teachers and administrators in the development, evaluation, and revision of preschool programs
? Other duties as assigned
We are seeking positive, dedicated and creative individuals. Interested candidates should have a desire to learn, be flexible in their thinking, embrace project-based learning, and have a desire to ?co-create and collaborate in a growing and evolving community.
EDUCATION and/or EXPERIENCE:
Bachelors Degree or higher and at least 2 years experience in a licensed childcare facility, NAEYC accredited preferred. Excellent references and working history.
9th Bridge is an equal opportunity employer, and prohibits harassing or discriminating against any employee or job applicant on the basis of actual or perceived race, religion, color, national origin, ancestry, age, marital status, pregnancy, physical or mental disability, medical condition, genetic information, veteran status, gender, gender identity, gender expression, sex or sexual orientation.