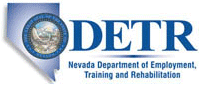 Job Information
Diamond Resorts International

Tour Receptionist

in

Las Vegas

,

Nevada
JOB SUMMARY
The Tour Receptionist graciously welcomes and checks-in the clients coming to a sales presentation. The Receptionist coordinates the sales line (rotor), properly assigns clients to sales agents and updates tour information. The Receptionist updates and keeps track of all tour results. The Receptionist is responsible for daily data entry of tours and updating & maintaining all tour reports in MS Excel. The Receptionist maintains and balances the good faith fund.
ESSENTIAL JOB FUNCTIONS
Graciously welcomes and checks-in the clients coming to a sales presentation.

Obtains necessary information from client to ensure accurate segment assignment.

Correctly assigns client to appropriate sales agent based on specific type/rotor.

Prepares for scheduled tour arrivals through the preparation of survey sheets; assures owner information has been prepared in advance.

Identifies which clients provided a "good faith deposit" and processes upon checking in for the tour

Coordinates the sales line, properly assigning clients to sales agents and updates tour information.

Updates and keeps track of all tour results and gifts provided.

Refunds deposits.

Reconciles good faith money.

Prepares "Client Booked vs. Showed" reports for each tour wave in an accurate and timely manner.

Updates tour information in Atlas specifically through check-in, agent assignment, tour credit. etc.

Verifies tour information in Atlas is correct through the process of running reports and verifying data.

Researches and prepares tour information for the following four (4) days based on wave, tour type and sales agent pre-assignment. Update and distribute report twice daily.

Provides superior customer service in accordance with the Company DRIven to Excellence standards.

Consistently practices the Meaning of Yes® and maintain the highest standards of professionalism when interacting with fellow team members, management, owners, members and prospects.

Completes all required company trainings and compliance courses as assigned.

Adheres to company standards and maintains compliance with all policies and procedures.

Performs other related duties as assigned. EDUCATION

High School Diploma or equivalent. EXPERIENCE

No prior experience or training required.

No supervisory experience required. SUPERVISORY RESPONSIBILITIES

This position does not include any supervisory responsibilities.

LICENSE & CERTIFICATIONS

This position does not require licenses or certifications. SKILLS & ABILITIES This position requires the capability to understand and follow both oral and written directions as well as knowledge and usage of correct business English and office practices. Must be able to communicate effectively with others, analyze and resolve problems, maintain effective working relationships, and interact successfully with internal and external customers.

Specific skills and abilities include, but are not limited to the following:

Must have an outgoing personality.

Show a genuine interest in providing customers with a memorable vacation experience

Able to take direction from management and adjust to company's needs.

Basic typing skills.

Excellent interpersonal and communication skills.

Initiative and adaptability.

Detail oriented.

Computer proficiency in Microsoft Word, Excel and Outlook.

Understand how to develop and implement business strategies.

Ability to interpret and create policies, procedures and manuals.

Excellent customer service skills.

Proficient in time management; the ability to organize and manage multiple priorities.

Ability to take initiative and effectively adapt to changes.

Recognizes an emergency situation and takes appropriate action.

Able to establish and maintain a cooperative working relation.

Ability to interpret and create spreadsheets.

Able to use sound judgment; work independently, with minimal supervision.

Strong analytical and problem solving skills.

Able to perform a variety of duties, often changing from one task to another of a different nature, with impending deadlines and/or established timeframes.

Competent in public speaking.

Performs well with frequent interruptions and/or distractions.
Job: *Sales and Marketing
Title: Tour Receptionist
Location: Nevada-Las Vegas
Requisition ID: PT-0000IH