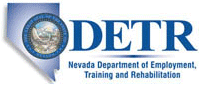 Job Information
Southern Glazer's Wine and Spirits

Trade Development Director

in

Las Vegas

,

Nevada
Job Description
Overview
Serve as the primary liaison between the local market and designated suppliers and lead a team of Trade Development Managers in becoming experts at generating supplier program activations that deliver exceptional results; develop strategic direction for priorities of subordinate Trade Development Managers in order to meet volume and value targets through optimal allocation of resources and adherence to brand strategy/standards.
Duties and Responsibilities
Maintain constant communication modes between Division field sales team and supplier marketing (brand & local)

Implement and drive company-wide sales strategies to achieve sales goals

Plan, execute, and evaluate sales, promotion, and marketing programs

Lead and direct the Supplier Planning Initiatives, including supplier meetings, programming communication, and business review/planning meeting with SGWS leadership

Direct the design, planning and implementation of new and existing marketing initiatives that align with supplier goals

Manage purchasing, supplier shipment, and local delivery of assigned-supplier portfolios for incentive planning and inventory

Ensure brand pricing and gross profit is aligned to strategy by channel

Assist Commercial Finance team in the management of funds and banks as related to local marketing and brand planning

Utilize various available analytic tools to identify local market intelligence and opportunities – consumer shifts/trends, channel dynamics, key account (NAOP/ chains) dynamics, etc.

Ensure all business intelligence program tracking is accurate, timely and aligns with regional and individual state reporting

Develop and enhance relationships with the trade through participation in food/wine/industry related events

Survey retail outlets monthly to determine and track competing brands and wholesalers

Coach, direct, and counsel team on overall performance; define expectations and monitor progress

Attract, retain, and motivate team in order to maintain an engaging work environment and ensuring sound policies and procedures adhered to

Perform other job related duties as assigned
**Please note that the Company has determined that this is a safety sensitive position. Thus, the position will require pre-employment marijuana testing.
Qualifications
Minimum Qualifications
Bachelor's Degree in related field; or an equivalent combination of education and experience

7 years of relevant experience

Able to obtain and meet industry licensing requirements as needed

Must possess a valid driver license and secure and maintain auto-liability insurance in accordance with state laws
Preferred Qualifications
MA/MBA in a related field

Proficient working knowledge of computerized applications, for example, word processing, spreadsheet, database, presentation software, email and specialized business applications software

Previous beverage supplier programming and price structure experience

Prior budgetary and fiscal oversight/management responsibilities

Good knowledge of Commercial Finance and Pricing practices

Presentation skills necessary to effectively communicate, update, persuade, and/or facilitate discussions with all level of management

Interpersonal skills necessary to lead a team and establish and maintain effective working relationships with all levels of the organization and relevant stakeholders

Knowledge of applicable state regulations and adult beverage market dynamics

Demonstrated ability to inspire, coach, and lead colleagues and direct reports by example in an intense and fast-paced business environment

Must require little direction or supervision; goal-oriented, focused, and assertive

Adaptable and able to assist a variety of internal customer groups and varying personality types

Ability to manage multiple projects/priorities on tight deadlines and maintain high level of quality output

Strong analytical, leadership and verbal/written communication skills

Ability to understand and manage budgets, profitability, and expenses

Overnight travel as required
Physical Demands
Physical demands with activity or condition for a considerable amount of time include sitting and typing/keyboarding using a computer (e.g., keyboard, mouse, and monitor) or adding machine

Physical demands with activity or condition may include occasional to rare amount of time include walking, bending, reaching, standing, and stooping

May require occasional lifting/lowering, pushing, carrying, or pulling up to 20 lbs

Critical nature of this job may require extended hours, overtime and weekends
ReferenceNumber: LAS00000358
Category: Sales
JobType:
JobIndustry:
Request Priority Protected Veteran Referrals
EOE Protected Veterans/Disability
Southern Glazer's Wine and Spirits