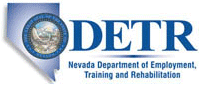 Job Information
The Mob Museum

Training Officer (PT)

in

Las Vegas

,

Nevada
Position Overview:
The Firearms Training Simulator is an additional ticketed experience that engages guest(s) in an intensive training experience based on the training law enforcement officers receive. Training Officers in the Firearms Training Simulator experience serve as facilitators, guiding guest(s) through simulated and live-action scenarios in which they respond to real and perceived criminal threats. Additionally, Training Officers lead guests in a debrief that encourages reflection on what they learned from the experience. In providing instruction, guidance, and feedback throughout these scenarios, Training Officers advance the Museum?s mission by promoting participant(s) understanding of the real-life challenges law enforcement officers face when they encounter situations that may require the use of deadly force.
Major Tasks & Responsibilities:
Quickly and effectively orient guest(s) to the Firearms Training Simulator experience space and explain activity and equipment.

Escort guest(s) through experience space, leading them through a series of simulations and live-action scenarios.

Proactively coach guest(s) throughout the experience, providing immediate feedback on decisions and suggesting alternative courses of action.

Lead debrief discussion for guest(s) upon completion of the experience.

Perform basic gallery and exhibit maintenance: assess exhibits and equipment for any broken or malfunctioning parts; restock/refresh equipment; opening and closing procedures.

Manage guest(s) time in space; ensure guest(s) start and end experience in accordance with their timed-ticket booking.

Ensure the high quality presentation of the Firearms Training Simulator experience space: testing equipment functionality, ensuring appropriate appearance of space, monitoring cleanliness, etc.

Provide ongoing communication to management staff with respect to conditions of exhibit space, unique guest situations, information and anecdotes regarding guest satisfaction, etc.

Assist in managing queuing lines and the operation of the Firearms Training Simulator experience.

Maintain a thorough knowledge of Museum?s current exhibits, programs and public offerings.

Remain knowledgeable about safety and emergency procedures.

Aid in fostering an organizational culture that values innovation, promotes inclusion, and inspires excellence in the work environment.

Other duties as assigned.
Experience / Qualifications / Requirements:
Must demonstrate a high level of professional management in performing training activities and facilitating training experience at all times.

Must demonstrate an understanding of the complexity of the use of force issue and be able to tactfully and diplomatically discuss this topic with Museum guests.

Comfortable providing real-time feedback to guest(s) and offering suggestions for alternative course(s) of action in scenarios.

Able to improvise and adjust delivery/feedback based upon guest(s) response.

Passion for creating a world-class museum that is unrivaled in content and recognized for a truly outstanding guest experience.

Enthusiasm for working in an organization where change is frequent, structure is evolving, and flexibility, teamwork, and good humor are absolute necessities.

Proficiency in languages in addition to English is a plus.

Familiarity with firearms a plus.

Familiarity with law enforcement, military, use-of-force or similar training methods is preferred.

Flexible schedule, including evenings, holidays, and weekends.

Ability to stand for extended periods, and walk through exhibit space is required.

Present a professional appearance.
Background / Education:
Previous experience training or working in educational/instructional role is a plus.

Experience in a timed-ticketed experience preferred.

Hospitality or customer service experience is desirable.